Engagement Summary
The retail fashion brand consists of apparel designers, apparel manufacturers, distributors, and retailers targeted at different consumer segments. Every fashion brand employs several pricing strategies to make its brand stand apart and gain competitive advantages in the retail fashion marketplace. With a plethora of choices, the consumers of today are quick to shift their brand loyalty, impacting businesses' overall profitability. In such a scenario, pricing analytics is one of the critical solutions that can be used to gain a competitive edge over competitors.
The fashion industry's competitive landscape is shifting rapidly as new brands are now venturing into this segment, capturing a huge chunk market share. As such, the battle for value is getting even more stringent. A European fashion retail brand was facing an issue with performing price elasticity analysis. They approached Quantzig to derive and implement a pricing strategy that will help them increase their profit margins.
Get in touch to know how a price elasticity analysis model can influence your pricing decisions.
The Client
The client is a manufacturer of luxury fashion goods. They are based out of Paris and specialize in leather products and fashion accessories including perfumes, jewelry, and watches. This fashion industry giant is also known for its luxury apparel and has a very niche customer segment.
Business Challenge
Fashion industry players often consider several factors while forming a pricing strategy. These factors include initial markup, the recent and historical performance of similar products, the price required to move the inventory, competitor's price, and market demands. But the fashion industry players who are mostly serving a niche consumer segment often fail to deliver products at competitive prices.
In this engagement, the client was facing challenges with deriving a pricing elasticity model for their latest range of products. The challenges faced by the client included:
Market losses – The client was looking forward to having their own competitive retail price elasticity analysis model to prevent loss of market shares to their competitors. They approached Quantzig to help them perform a complete analysis of the price elasticity of demand and supply.
Dynamic pricing – This retail fashion industry enterprise wanted to capitalize on dynamic pricing strategies to improve profits without hampering the brand image. While capitalizing on dynamic pricing, they were also looking forward to making proper usage of pricing strategies.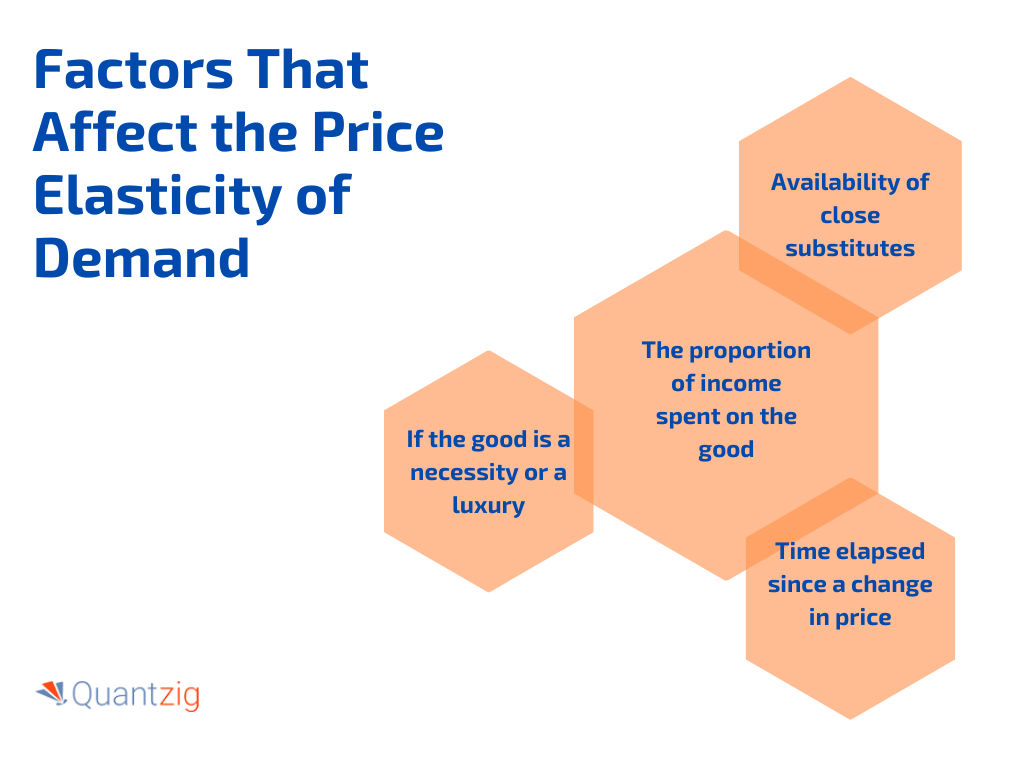 Solution Offered
Our pricing analytics experts addressed the clien's concerns by deriving and implementing a retail price elasticity analysis model. This model helped the client draw insights on price recommendations for their products globally, thus enabling them to recognize opportunities to fix price misalignments.
Quantzig's approach o price elasticity modeling helped this fashion industry giant make prompt decisions on lowering and increasing the prices of their latest product range. Thus, within a span of fourweeks, the client was well-equipped with strategies to prevent losses and improve profit margins. Our experts' dynamic pricing model alaso helped this fashion brand gain insights into the pricing strategy of their competitors.
Want to know more about how price elasticity analysis can make your business stand out? Request a free pilot now!
Business Outcome
Quantzig's experts helped this fashion brand increase market share and promote their latest product range by adopting a holistic approach. The key business outcomes of this engagement were-
Increased global sales by 8.2% using dynamic pricing strategies
Implemented an optimum price elasticity model based on price elasticity of demand