The modern business era is characterized by high competitive pressures, tighter margins, changing customer preferences, and fluctuating market dynamics – all of which are factors prompting US telecommunication service providers to optimize customer profitability. Moreover, as US telecom companies are being pressurized to increase shareholder value and become more customer-focused, 'customer profitability analysis' is turning out to be an instrumental tool in both cases, enabling businesses to drive profitability using targeted approaches.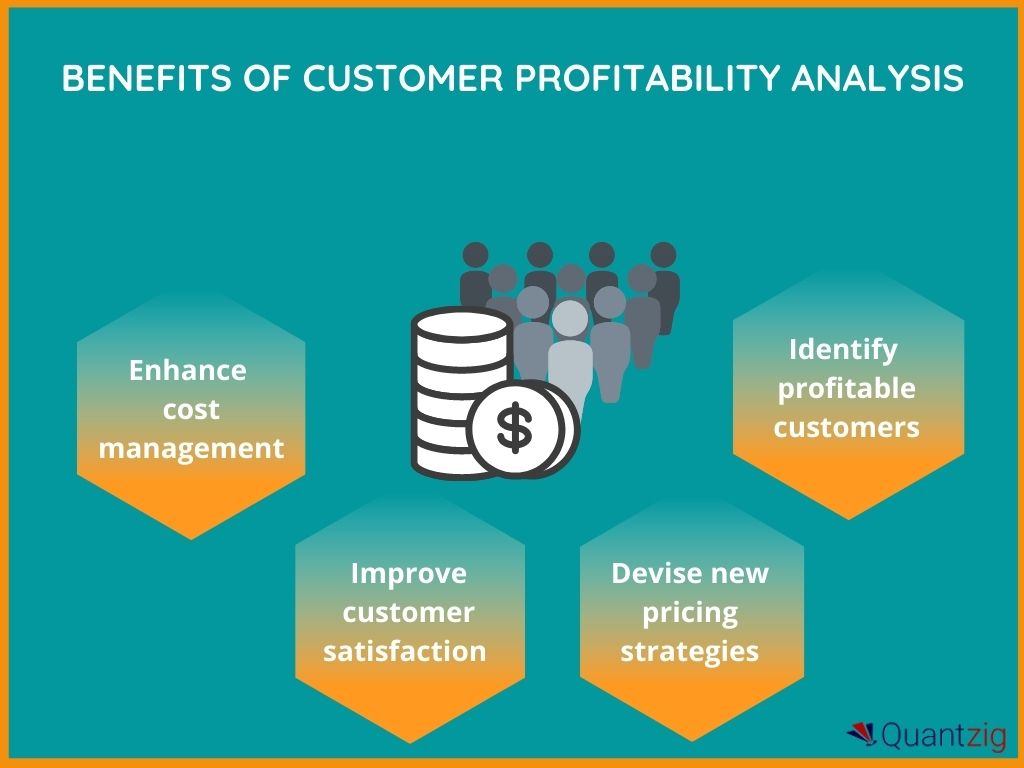 Our analysis suggests that US telecom companies generate sheer volumes of unstructured customer data. Though pockets of localized analytics capabilities exist within this sector, a small fraction of telcos in the US believe their analytics capability to be a key differentiator when it comes to data analysis. What's more crucial is that, leading telecommunication service providers continue to struggle with fundamental issues related to customer profitability segmentation due to lack of such capabilities. However, its evident that customer profitability analysis in this sector is only applied to analyze the overall revenue and to generate hindsight descriptions of what happened rather than leveraging it to obtain progressive insights on profits generated by individual customer segments.
---
Competing on customer data and building an enterprise analytics capability is no easy task, but for US telecom companies, it is now a necessity. To know why request a Free proposal.
---
Client's Profile
The client is a telecommunication service provider with headquarters in the US, Canada, and Denmark. With several services on offer and an extensive operational network, the client's operations are spread across geographies generating an annual revenue of over US$25 billion.
The Challenge
The high competition in the US telecommunication industry implies that its crucial for telcos to analyze profitability from various aspects- customer-level, cohort-level, and channel-level. Notably, customer profitability segmentation turns out to be a challenge due to the lack of expertise and in-depth domain knowledge required for conducting an in-depth analysis. Facing similar challenges, the client, a renowned telecommunication service provider, approached Quantzig looking to leverage its expertise in customer profitability analysis.
The telecommunication service provider wanted to analyze the net profitability of its customers to develop targeted marketing campaigns to retain the most profitable customers. The client's challenges spanned four key areas, including-
A decline in new subscribers which directly impacted the average revenue per user (ARPU)
Price reduction that resulted in cannibalization of existing revenue streams
Increase in competitive pressure by over-the-top services offering new chat, voice, and video-based service
The growing need to rationalize marketing spend
Are you a little skeptical about the potential of analytics when it comes to customer profitability segmentation? Then the power of Quantzig's customer profitability analysis is just the story you must know, contact us right away.
Quantzig's Approach
To help tackle their challenges, we adopted a comprehensive three-phased approach to customer profitability analysis. The initial phase revolved around an analysis of the client's billing and cost database to gauge the gross profits at the individual customer- and channel-level. This was then followed by an in-depth analysis of historical customer data sets to determine the cost incurred in supporting customers across six different sales and service channels.
Business Impact of Customer Profitability Analysis
Customer profitability analysis helped the telecom services provider focus their marketing activities on the customer groups and market opportunities driving high profitability for the company. Apart from offering actionable insights into different customer preferences, customer profitability analysis also enabled the client to understand the US telecom industry better from different perspectives – services, products, customers, and channels. This offered a 360-degree view of the market landscape and helped them identify key areas where profitability can be improved by retaining customers with high-profit potential.
In addition to helping focus on marketing campaigns, customer profitability analysis aided the development of new products and services based on profitability levels, and channel affinity.
This customer profitability analysis engagement also enabled the client to achieve the following in a span of 6 months –
---
57%
Improvement in service personalization
Reduced Churn
Developed targeted campaigns to retain customers
3X
Increase in profits through upselling
---
Given the benefits, customer profitability analysis is essential across industries, but in times of economic uncertainty, it becomes a necessity because businesses need a comprehensive and forward-looking view of profitability to ensure that they remain financially viable. Moreover, for companies to be successful in the long run, they don't just need to automate processes but need the additional capabilities to analyze profitability and gauge performance based on a specific set of metrics as well.
What does it take to become a customer-centric company, and does the journey ever end? Though there is no universal answer or a no one-size-fits-all approach, there are some guideposts that US telecom companies can follow. Request a demo for detailed insights.
Why Quantzig?
Quantzig is one of the world's fastest-growing analytics service provider, well-known for developing the most innovative approaches around customer profitability analysis and customer segmentation. Our analytics solutions have proven to deliver insight-driven outcomes at scale to help businesses improve performance.
The extensive analytical capabilities of our experts range from data modeling, data dashboarding, industry analysis, and process automation. With business units located across geographies, we operate with a dedicated team of 550+ analytics experts and data science professionals who possess deep functional expertise needed to develop customized solutions for our clients. Moreover, our analytical rigor and decades of experience have helped us in successfully completing several projects in collaboration with some of the world's leading brands.