Increase Customer Acquisition and Retention with Customer Analytics Solutions
Our tailor-made customer analytics solutions enable you to efficiently comprehend customer behavior, drive loyalty and increase revenue.
Do you want to increase customer acquisition rates for your organization?
Building a loyal customer base is the ultimate goal of every business. But the evolving technological innovations and the rapid paradigm shift have disrupted the global business landscape leading to dynamic shifts in customer behavior. Customer analytics has, therefore, become an integral part of every business agenda. Customer data holds immense value, and a detailed analysis of these data sets using advanced analytics methodologies can reveal incisive insights that can help you build a customer-centric organization.
We've helped some of the world's leading companies gain unparalleled access to smarter insights and analytically use customer data to drive positive business outcomes.
Our Customer Analytics Capabilities
Quantzig's customer journey analytics solutions combine the application of dynamic micro-segmentation and predictive modeling techniques to accurately forecast customers' lifetime value based on their purchase history, demographics, and other behavioral traits.
Quantzig's customer analytics solutions enable you to segment customer base into granular, homogeneous groups, analyze patterns, and identify the factors that impact their purchase decisions, thus empowering businesses to make the right decisions to increase MROI and customer satisfaction.
Next-Best Action Analytics
 Driven by machine learning and AI-based models, our next best action analytics solutions help track and analyze purchase behavior, social media interactions, and other aspects of the customer journey, enabling the delivery of superior experiences across all customer touchpoints.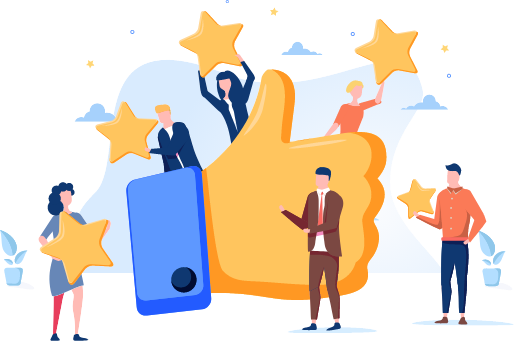 Quantzig's robust customer behavior analytics solutions ensure you gain in-depth insights into your customers' sentiments and optimize the drivers that create a seamless customer experience and enhance customer satisfaction.
Our customer analytics solutions enable you to calculate the net promotion index to gain insights into customer experience and gauge marketing effectiveness. net promotion index analysis also enables you to strengthen customer relationships, provide tangible value propositions throughout the customer journey, and deliver an experience that resonates with their customers' needs and preferences.
Customer Loyalty and churn analysis
Quantzig customer data analytics solutions help you formulate strategies to retain loyal customers and reduce churn. Our solutions also enable you to customize your offerings as per different segments, improve customer relationships, and increase customer loyalty.
Being one of the world's fastest-growing analytics solutions provider, we are committed to delivering cutting-edge customer analytics solutions to help clients institutionalize data-driven decision making and tackle complex customer experience management challenges.
Request a free proposal to leverage statistical approaches and robust customer analytics solutions to accelerate your journey from data to decisions.
Highlights of the Article - Big Data Challenges in the M&E Industry The Complex Media and Entertainment Industry - OverviewBig Data Challenges in the M&E IndustryThe Future of M&E Industry - Big Data Analytics The Complex Media and Entertainment Industry -...
read more