Digital Analytics
Understand user behavior, track competition, strengthen content offerings, improve customer experience, engage new audiences, increase marketing ROI, and drive business revenue and growth.
The growth of digitization, innovative technologies, and advanced analytics are propelling evolution and creating boundless opportunities across industries. To successfully capitalize on these propelling factors, all businesses must understand the importance of data analytics and adopt it as a fundamental component of strategizing and operations. The continuous advent of new channels and new business models requires businesses to adapt constantly, and digital enterprise analytics is key to successfully adapting in all industries.
Quantzig's digital analytics experts' team aims to enable companies to meet their customers' demands and address gaps in their offerings with digital data and practical solutions. Our solutions help businesses analyze the market, prioritize their challenges, provide personalized solutions, identify and retain talent, and understand the voice of the customer (VoC). This enables the development of unparalleled products and services; it also allows for a unique brand identity and improved brand loyalty.
The world of digital marketing has grown exponentially in recent years. Social media is the front-runner in most digital marketing strategies, and an effective approach can help improve ROI substantially. To assess the impact and ROI of social media strategies, businesses must monitor the effectiveness and analyze available data.
Quantzig's enterprise analytics experts help businesses understand various measuring tools, assess and identify ideal KPIs, and improve their overall media presence substantially with our comprehensive solutions.
The growing dependence on digital marketing across industries has led to a highly competitive environment on digital platforms. This has led to a requirement for innovative, personalized, and advanced strategies and approaches for businesses.
Our web analytics solutions provide businesses with data-driven insights and enable companies to turn insights into actionable strategies. Additionally, our team of experts helps marketers in various industries capitalize on the opportunities presented by digital marketing and platforms and take well-informed, proactive business decisions.
Brand Monitoring and Competitor Analysis
Staying updated on brand performance, growth, and reputation are crucial for businesses in all industries. Brand monitoring and proactively controlling the conversations, media coverage, and awareness regarding a business's offerings is vital to efficiently maintaining a positive online presence. Competitor analysis helps companies identify strengths and weaknesses in their offerings compared to industry leaders and key competitors.
With the vast amount of unorganized data and information available to companies, Quantzig's brand monitoring and competitor analysis solutions enable businesses and professionals to make data-driven decisions, design proactive measures to ensure growth, and analyze information regarding their competitor's strategies and offerings.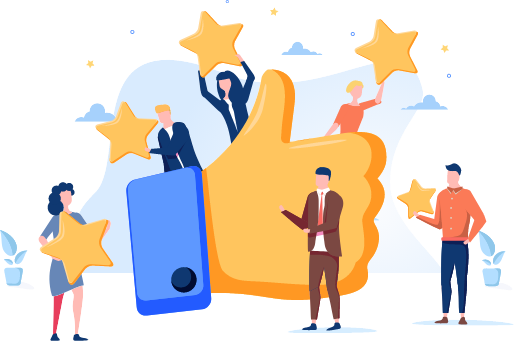 Clickstream data is a compilation of information or a roadmap regarding users' online activity and the websites or pages they visit. For businesses, this data provides an understanding of the performance of their website and various pages. Additionally, analyzing clickstream data offers enterprises the opportunity to promote preferred or relevant pages and facets of their website.
Quantzig's clickstream analytics experts enable businesses to evaluate the presented data and improve their website performance by studying factors such as bounce rate, effective landing pages, and capabilities or services of their interest. With our analytics solutions, businesses can also understand potential customer trends and take proactive steps to reduce website abandonment.
Quantzig's digital analytics solutions can help you analyze user data and refocus your efforts toward the right direction to ensure it aligns with the business requirements.
Our digital analytics solutions comprise of an interconnected mesh of methodologies that help tackle business challenges while focusing on improving processes. What makes our digital enterprise analytics solutions portfolio unique is that it has an open architecture for leading technologies to drive the best business outcomes and innovation at scale.
Analyze digital footprints to drive outcomes based on value-driven decision-making approaches that leverage digital data sets.
Request a free proposal to move beyond operational reporting and make decisions based on data-driven insights to address pressing challenges and dynamic business requirements, innovate faster, and grow sales and profitability of your business.
Driven by the disruption of COVID-19 and enabled by technology, the world's business leaders can redesign workforce management and redefine ways of working. Organizations are now rethinking workforce management, planning, performance, and experience strategies. Now,...
read more