Scalable Data Solutions with DIGITAL Analytics
Our tailor-made digital analytics solutions allow you to understand customer sentiments, strengthen content offerings, and engage new audiences, improving MROI and growth.
Are you looking to expand your online reach, operate more efficiently, and optimize MROI?
Quantzig's digital analytics solutions enable you to meet their customers' demands and address gaps in offerings with digital data and practical solutions. Our solutions help businesses analyze the market, prioritize challenges, provide personalized solutions, and understand the voice of the customer (VoC). This enables the development of unparalleled products and services, unique brand identity, and improved brand loyalty.
See how we can help you bridge the gap between analytics insights and business logic to witness the impact of our solutions. 
Start your free 4-week pilot today.
Years of experience in the space of advanced analytics solutions
Clients from across the globe, including 55 Fortune 500 companies
Experienced data scientists, analytics experts, and consultants
Successful project completions with proven impact of solutions
Analyze digital footprints to drive outcomes based on value-driven decision-making approaches that leverage digital data sets.
Our Digital Analytics Capabilities
Quantzig's digital media analytics solutions provide businesses with crucial insights and offer a comprehensive understanding of their social media presence. Our solutions also empower companies to make the necessary changes to their social media marketing campaigns and social media presence to increase their followers, engagement, and ROI.
Quantzig's web analytics solutions empower companies to acquire, analyze, and gain comprehensive insights from data regarding their website. Our solutions help businesses identify and address potential pain points, efficiently analyze the data available, and improve their website with accurate and relevant real-time data.
Brand Monitoring and Competitor Analysis
Quantzig's digital data analytics solutions allow you to track online brand mentions and address consumer concerns, promote media mentions, and make the necessary process changes for employee satisfaction. Our competitor analysis solutions help you identify strengths and weaknesses in your offerings compared to industry leaders and key competitors.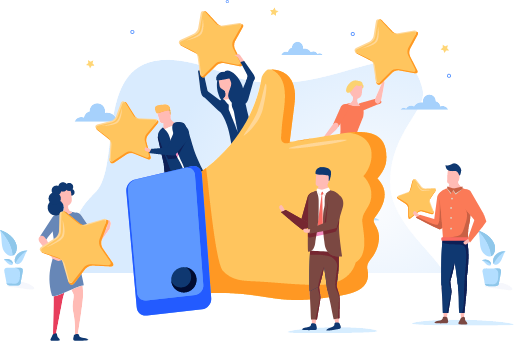 Quantzig's clickstream analytics solutions enable you to improve website performance by studying factors such as bounce rate, effective landing pages, and capabilities or services. With our digital marketing analytics solutions, you can also understand potential customer trends and take proactive steps to reduce website abandonment.
What is digital analytics and why is it important?
The growth of digitization, innovative technologies, and advanced analytics is propelling evolution and creating boundless opportunities across industries. The continuous advent of new channels and new business models requires businesses to adapt constantly, and digital analytics is key to this successful adaptation.
Digital analytics enables organizations to meet their customers' demands and address gaps in their offerings. Digital analytics helps organizations understand customer sentiments, strengthen content offerings, and engage new audiences, thereby improving MROI and growth.
What is the purpose of digital analytics?
Digital analytics helps organizations provide a better online experience to their customers, both current and prospective, which ultimately results in an increase in customer loyalty, higher acquisition, and greater engagement.
Which industries can benefit from digital analytics?
All industries, both B2B and B2C, can make efficient use of digital analytics to optimally utilize their digital marketing spending and increase conversions. The principal industries making use of digital analytics today are retail and CPG, food and beverage, BFSI, communication and media, automotive, transportation and logistics, healthcare and pharmaceutical, manufacturing.
What is the future of digital analytics?
With changing customer expectations, online marketing becoming more omni-channel and integrated than ever before, and traditional attribution models becoming obsolete, organizations need to establish unified digital marketing analytics strategies driven by artificial intelligence, automation, and cognitive analytics. These new technologies will enable organizations to optimally engage with their customers across the marketing mix and improve loyalty, retention, and conversions.
What is the source of data in digital analytics?
Sources of data for digital analytics can come from internal or external sources. Some valuable data sources for digital marketing are:
Website data
Social media data
Mobile app data
Customer information from social media
Customer service data
Survey data
Online sales data
CRM data
Email Data
Marketing automation and web platforms
How do I test if digital analytics solutions work for my organizations?
Test out Quantzig's advanced digital analytics solutions to solve your complex business challenges at no cost with our 4-week complimentary pilot. This offer bears no hidden clauses and serves as a perfect opportunity to explore our value proposition and gauge organizational synergies.
During the 4-week pilot, you will be working with our advanced analytics experts who leverage the latest advanced analytics and visualization tools and techniques, statistical approaches, and platforms—designed and custom-built to suit your needs to deliver solutions with the power to transform your business.
What are the applications of digital analytics?
Digital analytics is useful for:
Understanding customers – Data from customers' behaviors and demographics help organizations understand their customers better and create better buyer personas
Making data-driven predictions – Digital analytics allows organizations to see ongoing and future market trends and create better strategies
Optimizing MROI – Data from all digital marketing efforts can be analyzed to find the optimal marketing mix and increase customer engagement, conversions, and loyalty
What is the difference between web analytics and digital analytics?
Web analytics is an analysis of website data to uncover actionable insights. On the other hand, digital analytics is the analysis of data from all digital channels, including website. Web analytics is a subset of digital analytics.
Quantzig's digital analytics solutions can help you analyze user data and refocus your efforts toward the right direction to ensure it aligns with the business requirements.
Our digital analytics solutions comprise of an interconnected mesh of methodologies that help tackle business challenges while focusing on improving processes. What makes our digital enterprise analytics solutions portfolio unique is that it has an open architecture for leading technologies to drive the best business outcomes and innovation at scale.
Request a free proposal to move beyond operational reporting and make decisions based on data-driven insights to address pressing challenges and dynamic business requirements, innovate faster, and grow sales and profitability of your business.
What You'll Find in this Case Study: Industry Overview We've highlighted these big data use cases in this article:  Highlights of the Write-Up– Big Data Challenges in the M&E Industry  The Complex Media and Entertainment Industry – Overview  Factors that influence...
read more