Scalable Data Solutions with Our Data Analytics
Our tailor-made digital analytics solutions allow you to understand customer sentiments, strengthen content offerings, and engage new audiences, improving MROI and growth.
Are you looking to expand your online reach, operate more efficiently, and optimize MROI?
Quantzig's digital analytics solutions enable you to meet their customers' demands and address gaps in offerings with digital data and practical solutions. Our solutions help businesses analyze the market, prioritize challenges, provide personalized solutions, and understand the voice of the customer (VoC). This enables the development of unparalleled products and services, unique brand identity, and improved brand loyalty.
Analyze digital footprints to drive outcomes based on value-driven decision-making approaches that leverage digital data sets.
Our Digital Analytics Capabilities
Quantzig's digital media analytics solutions provide businesses with crucial insights and offer a comprehensive understanding of their social media presence. Our solutions also empower companies to make the necessary changes to their social media marketing campaigns and social media presence to increase their followers, engagement, and ROI.
Quantzig's web analytics solutions empower companies to acquire, analyze, and gain comprehensive insights from data regarding their website. Our solutions help businesses identify and address potential pain points, efficiently analyze the data available, and improve their website with accurate and relevant real-time data.
Brand Monitoring and Competitor Analysis
Quantzig's digital data analytics solutions allow you to track online brand mentions and address consumer concerns, promote media mentions, and make the necessary process changes for employee satisfaction. Our competitor analysis solutions help you identify strengths and weaknesses in your offerings compared to industry leaders and key competitors.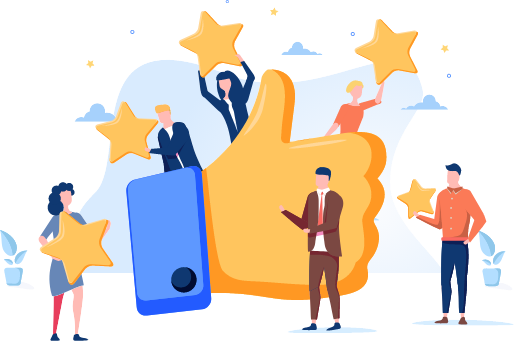 Quantzig's clickstream analytics solutions enable you to improve website performance by studying factors such as bounce rate, effective landing pages, and capabilities or services. With our digital marketing analytics solutions, you can also understand potential customer trends and take proactive steps to reduce website abandonment.
Quantzig's digital analytics solutions can help you analyze user data and refocus your efforts toward the right direction to ensure it aligns with the business requirements.
Our digital analytics solutions comprise of an interconnected mesh of methodologies that help tackle business challenges while focusing on improving processes. What makes our digital enterprise analytics solutions portfolio unique is that it has an open architecture for leading technologies to drive the best business outcomes and innovation at scale.
Request a free proposal to move beyond operational reporting and make decisions based on data-driven insights to address pressing challenges and dynamic business requirements, innovate faster, and grow sales and profitability of your business.
Highlights of the Article - Big Data Challenges in the M&E Industry The Complex Media and Entertainment Industry - OverviewBig Data Challenges in the M&E IndustryThe Future of M&E Industry - Big Data Analytics The Complex Media and Entertainment Industry -...
read more