e-Commerce Analytics
Unlock the true value of e-commerce data to improve customer acquisition, conversion, and retention.
Are you looking to optimize online sales and customer engagement?
Quantzig's e-Commerce analytics portfolio covers every aspect of e-commerce, including sales, finance, inventory, pricing, and customer engagement. Our e-Commerce analytics solutions cater to clients with unique needs and different levels of data dependencies. Our comprehensive portfolio of e-Commerce analytics solutions offers complete visibility into customer needs and buying patterns and insights that empower businesses with confidence in their data and the ability to analyze and draw insights from e-commerce data.
See how we can help you bridge the gap between analytics insights and business logic to witness the impact of our solutions. 
Start your free 4-week pilot today.
Years of experience in the space of advanced analytics solutions
Clients from across the globe, including 55 Fortune 500 companies
Experienced data scientists, analytics experts, and consultants
Successful project completions with proven impact of solutions
Request a free proposal to learn how our e-Commerce analytics solutions empower clients with new capabilities, successful implementations, proven data models, and vetted processes to realize exceptional results across all channels.
Our E-Commerce analytics Capabilities
Competitor analysis involves analyzing businesses that compete directly or indirectly with your business in one or many markets, product categories, or service groups. Apart from playing a crucial role in putting together a tactical marketing plan, competitor analysis empowers businesses to better understand market dynamics, competitors, and product offerings.  Besides, competitor analysis also plays a vital role in the initial brand development phase that helps distinguish yourself from your peers.
Given the competitiveness in today's e-Commerce sector, price benchmarking turns out to be the widely-accepted method to adapt to market trends and improve offerings. Quantzig's e-Commerce analytics solutions help you determine how much your audience is willing to pay for the products and services you offer and monitor what your competitors within the industry are charging or would charge for similar services and products.
Campaign and Promotion Analytics
Though campaigns and promotions have been powerful tools for enhancing sales, effective execution remains a challenge for many businesses. Quantzig's e-Commerce analytics solutions enable businesses to tackle this challenge and derive maximum benefits from promotions. Our solutions also offer valuable insights that facilitate better campaign planning, forecasting, and tracking.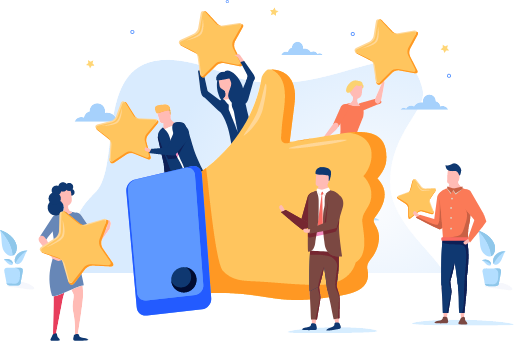 Quantzig's e-Commerce analytics solutions enable businesses to adopt a data-powered approach to analyze customer behavior and how they interact with the company to make crucial decisions with regard to service personalization, communications, offers, and discounts. Leveraging these insights can, in turn, lead to the personalization of services that can increase the customer's lifetime value, reduce acquisition costs, improve brand affinity, and improve lead generation.
FAQs – e-Commerce Analytics
What exactly is e-commerce analytics?
E-commerce analytics is referred to the process of collecting and analyzing data from all areas that impact an organization's online store and making use of the insights to uncover customer sentiments and expectations that will drive more online sales.
What is the purpose of e-commerce analytics?
E-commerce analytics enables organizations to uncover insights on relevant product recommendations, market basket analysis, competitive pricing, optimum customer and product segmentation, and accurate demand forecasting.
What is the role of analytics in the e-commerce industry?
The rapid evolution of consumer demand, combined with modern technological innovations, is driving tremendous growth in e-commerce sales, and the key drivers of this success are building a deep understanding of and connection with the consumers. E-commerce analytics enables e-commerce companies to gather customer-centric, data-driven insights that help them substantially scale up sales while eliminating unnecessary expenses.
What is the future of e-commerce analytics?
The future of e-commerce analytics is driven by modern technologies like big data, artificial intelligence, machine learning, and cognitive analytics and is experiential, omnipresent, and unified. Automation will improve productivity and growth, and newer technologies like voice commerce, progressive web applications, and automated IoT devices will further optimize customer experience across all channels and create a unified customer journey, thereby increasing engagement, loyalty, retention, and sales.
What is the source of e-commerce data?
Some valuable data sources for e-commerce analytics are:
Browing and search histories
Inventory data
Sales data
Online transaction information
Customer reviews
Social media
Shopping cart data
Purchase history
Product pricing and ID
Categories and best-sellers
Why should I choose e-commerce data analytics solutions for my business?
Benefits of e-commerce analytics include:
Measuring the effectiveness of marketing and sales campaigns
Evaluating trends or patterns in data to create accurate forecasts
Optimizing pricing, upselling capabilities, and inventory performance
Using customer data to personalize individual experiences and improve purchasing journey
Strengthening the business strategy with data-driven insights
Monitoring and analyzing a customer's digital journey can help e-Commerce businesses interpret customer behavior, expectations, experience, and sentiments. These insights are vital from a business perspective where the ultimate aim is to engage and drive value for customers.
When coupled with other offline data sets, these insights offer e-tailers a comprehensive overview and a better understanding of their customers and, in turn, get the best value for their customer acquisition efforts.
Our holistic portfolio of e-Commerce analytics solutions serves as the underpinnings of our custom recommendations providing the ability to identify, target, and deliver the right messages to customers across all channels.
What You'll Find in this Case Study: Industry Overview We've highlighted these big data use cases in this article:  Highlights of the Write-Up– Big Data Challenges in the M&E Industry  The Complex Media and Entertainment Industry – Overview  Factors that influence...
read more