e-Commerce Analytics
Unlock the true value of e-commerce data to improve customer acquisition, conversion, and retention.
As the world transitions to an e-commerce-based buying model, the need for analytics to integrate and analyze e-Commerce data has grown immensely across markets. However, online channels open up a whole new spectrum of challenges compared to the traditional in-store retailing methods. Hence, e-commerce or online retailing can turn out to be complicated without end-to-end visibility and a comprehensive view of the online behavior of customers.
We understand these challenges and work with clients to create customized solutions to tackle them. Our e-Commerce analytics portfolio covers every aspect of e-commerce, including sales, finance, inventory, pricing, and customer engagement. From e-commerce novices to well-established online retailers, our e-Commerce analytics solutions cater to clients with unique needs and different levels of data dependencies. Our comprehensive portfolio of e-Commerce analytics solutions offers complete visibility into customer needs and buying patterns and insights that empower businesses with confidence in their data and the ability to analyze and draw insights from e-commerce data.
Competitor analysis involves analyzing businesses that compete directly or indirectly with your business in one or many markets, product categories, or service groups. Apart from playing a crucial role in putting together a tactical marketing plan, competitor analysis empowers businesses to better understand market dynamics, competitors, and product offerings.  Besides, competitor analysis also plays a vital role in the initial brand development phase that helps distinguish yourself from your peers.
The rationale behind leveraging e-Commerce analytics is to empower decision-makers with a deeper understanding of the market while assisting them in assessing their strengths and weaknesses. Our e-Commerce analytics experts help clients perform a detailed competitor analysis to differentiate themselves from others while also determining threats and opportunities from their industry environment.
As the e-Commerce retailing model gains popularity worldwide, businesses have started giving strategic importance to the inclusion of price monitoring and price benchmarking solutions in their business agenda. Pricing holds great significance across industries, especially in an e-Commerce environment where the use of pricing intelligence as a pillar of the commercial strategy can empower businesses to anticipate the price fluctuations of competitors' products and adjust their prices accordingly while adhering to industry standards and customer requirements.
Given the competitiveness in today's e-Commerce sector, price benchmarking turns out to be the widely-accepted method to adapt to market trends and improve offerings. Quantzig's e-Commerce analytics solutions help you determine how much your audience is willing to pay for the products and services you offer and monitor what your competitors within the industry are charging or would charge for similar services and products.
Campaign and Promotion Analytics
With the e-Commerce sector becoming increasingly competitive and product lifecycles getting shorter, there is a pressing need for businesses to streamline their marketing campaigns to attract, capture, and retain customers. But low campaign response rates and constantly changing customer behavior have been a major challenge due to which retailers now rely heavily on promotions and offers to generate higher returns.
Though campaigns and promotions have been powerful tools for enhancing sales, effective execution remains a challenge for many businesses. Quantzig's e-Commerce analytics solutions enable businesses to tackle this challenge and derive maximum benefits from promotions. Our solutions also offer valuable insights that facilitate better campaign planning, forecasting, and tracking.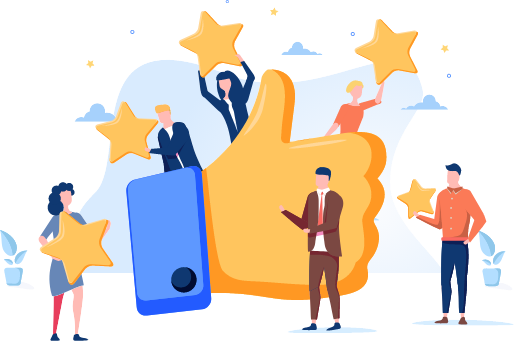 For e-Commerce retailers, digital customer footprint and data about their customers' online behavior is undoubtedly the most important business asset. Through e-Commerce customer analysis, online retailers can extract deeper customer insights from these data sets and present a more personalized shopping experience at every touchpoint. e-Commerce retailers can derive multiple benefits from the insights obtained from customer analysis
Quantzig's e-Commerce analytics solutions enable businesses to adopt a data-powered approach to analyze customer behavior and how they interact with the company to make crucial decisions with regard to service personalization, communications, offers, and discounts. Leveraging these insights can, in turn, lead to the personalization of services that can increase the customer's lifetime value, reduce acquisition costs, improve brand affinity, and improve lead generation.
Monitoring and analyzing a customer's digital journey can help e-Commerce businesses interpret customer behavior, expectations, experience, and sentiments. These insights are vital from a business perspective where the ultimate aim is to engage and drive value for customers.
When coupled with other offline data sets, these insights offer e-tailers a comprehensive overview and a better understanding of their customers and, in turn, get the best value for their customer acquisition efforts.
Our holistic portfolio of e-Commerce analytics solutions serves as the underpinnings of our custom recommendations providing the ability to identify, target, and deliver the right messages to customers across all channels.
Request a free proposal to learn how our e-Commerce analytics solutions empower clients with new capabilities, successful implementations, proven data models, and vetted processes to realize exceptional results across all channels.
If you compare the retail scenario now to that of the early 80s and 90s, you will notice a considerable difference in the type of retail stores that exist. One of the main reasons for this change is the rise of the marketing era. Retailers began to realize that giving...
read more