HR Analytics
Tap into the power of strategic workforce data to unlock smarter insights that aid workforce planning and employee management.
The growing pressures to acquire and retain high-performing employees, coupled with a massive talent crunch, have prompted human resources executives to improve their workforce planning decisions. Notably, organizations today are competing on HR analytics not just because they can but mostly because they should, providing business leaders with the insights they need to make better decisions. Many such factors that have been employed as a countermeasure to tackle the dynamism in today's business landscape have brought HR analytics to the forefront, making it a crucial aspect of business success.
At Quantzig, we believe in the power of data and its ability to drive an organization-wide change. To help our clients succeed against such a backdrop, we've developed a comprehensive suite of HR analytics solutions that provide concrete evidence and actionable insights by leveraging workforce data to enhance the role of human resources in business decision-making. Acting on evidence-based insights in a dynamic market empowers businesses to outperform their peers by implementing new talent acquisition strategies, increasing efficiencies, accelerating competitive readiness, and improving employee satisfaction rates.
Employee Turnover Analysis
Despite holding a top spot in the organizational agenda of businesses, human resources weren't considered a business function demanding reporting and analytics capabilities for some time now. Today, HR analytics has become a critical business function that is evolving as a strategic contributor to success across industries. These factors have prompted business leaders to leverage HR analytics for attrition rate calculation, employee turnover analysis, performance monitoring, and churn prediction.
We understand these challenges and support businesses in meeting their human resources objectives through advanced employee turnover analysis methodologies. Our holistic, end-to-end HR analytics solutions portfolio enables the human resources departments across industries to reduce operational costs, combat attrition, and streamline HR data analysis to focus on strategic human resources initiatives.
Employee Performance Analytics
Employee performance evaluation has become an integral aspect of human resources management. But gauging how performance ties to employee retention and implementing an effective workforce performance improvement strategy is where the challenge lies.
Quantzig's advanced HR analytics solutions combine platform expertise, industry knowledge, and market trends to build an effective human resources management framework. We also offer data dashboarding and reporting solutions that enable business leaders to track and monitor employee performance metrics, analyze current trends, and act in accordance with industry benchmarks.
Talent Acquisition Management
The rise in the number of businesses facing management challenges has shed light on improving talent acquisition. Becoming a high-performing organization in today's dynamic business environment depends on attracting, developing, and retaining a talented workforce. But to successfully acquire and retain a talented workforce, businesses must deploy talent acquisition management programs that are in-line with their human resources and workforce requirements.
Our HR analytics solutions are designed to primarily help business leaders reevaluate their talent management objectives by aligning them with their business goals. We also help businesses develop talent acquisition management programs to acquire and rightly position talent within the organization to ensure long-term commitments.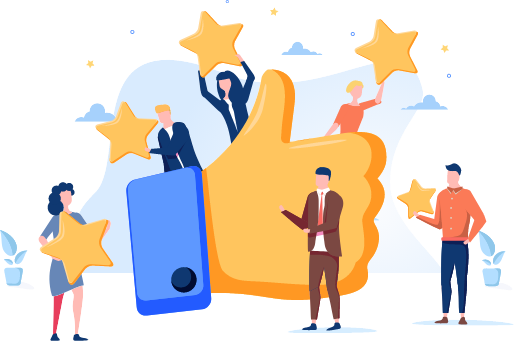 Compensation and Benefits
Employee compensation and benefits have turned out to be a crucial aspect of all employee management programs. As such, gaining a competitive edge, allocating compensation budgets, and managing costs go hand-in-hand with understanding a fully engaged workforce's value in driving outcomes. To drive business growth and success, it's crucial to ensure that the compensation and benefits offered motivate, retain, and reward employees in a way that fits your end goals, gains acceptance from decision-makers, and sends the right message to the masses. That's where Quantzig's HR analytics solutions can help.
Our HR analytics experts conduct an in-depth benefit review to gain a detailed understanding of your organization, your employees, and business objectives and help you evaluate the true value of your compensation and benefits package so you can use personalized communications, including total reward statements, to improve employee retention and staff morale.
Organizations that combine human resources management with effective technologies have proven to achieve a two-fold increase in profitability and productivity compared to their peers. But the challenge for businesses is having access to employee data but not being able to infuse insights into their employee management programs to maximize benefits while minimizing the pitfalls along the way.
Quantzig's industry-leading HR analytics solutions and capabilities span key human resources areas helping businesses tackle these challenges to achieve operational excellence.
As the human resources function continues to evolve across industries, HR processes can no longer assure a competitive advantage. Instead, businesses must determine how to use technology to transform their human resources process and market their brand.
Request a free proposal to learn how we help companies make precise data-driven decisions based on workforce intelligence.
Highlights of the Article - Big Data Challenges in the M&E Industry The Complex Media and Entertainment Industry - OverviewBig Data Challenges in the M&E IndustryThe Future of M&E Industry - Big Data Analytics The Complex Media and Entertainment Industry -...
read more