Optimize End-To-End Operations Management
Build a smarter, analytics-driven manufacturing operations management to combat uncertainties.
Are you looking to
streamline manufacturing operations and improve productivity

?

Quantzig's advanced manufacturing operations management solutions maximize the physical and financial outcomes of manufacturing firms. Our industry expertise, combined with manufacturing analytics capabilities, assist businesses by providing contextual awareness in real-time. It also helps with cost-optimization, digitalization, and decision-making.
See how we can help you bridge the gap between analytics insights and business logic to witness the impact of our solutions. 
Start your free 4-week pilot today.
Years of experience in the space of advanced analytics solutions
Clients from across the globe, including 55 Fortune 500 companies
Experienced data scientists, analytics experts, and consultants
Successful project completions with proven impact of solutions
Request a free proposal to learn how you can tackle the growing complexities of a high-tech manufacturing operations process and optimize it to drive maximum output.
The success of a business dpends on the number of happy customers. Capacity planning takes you a step closer to making this a reality. Our capacity planning solutions can assist organizations in determining the production capacity and workforce requirements for your business. It also helps businesses scale production and identify hidden bottlenecks that curtail productivity.
Capacity planning can be challenging, requiring the right balance between workforce availability, financial budget, and market demand. Our comprehensive manufacturing operations management solutions portfolio has been curated keeping these factors in mind. Our capacity planning solutions can help you strike the perfect balance between each of these factors to enhance productivity and maximize business outcomes.
The modern world is facing massive demand for increasing productivity at every frontier. Modern productivity chains are highly complex and require substantial upfront investments. Machines are now interconnected, and a minor error in one process might halt the complete production process. Thus, having a maintenance strategy ready is crucial to prevent machine downtime and save costs.
Quantzig's predictive maintenance solutions help you predict equipment failure and adopt preventive measures to rectify it.  Our predictive maintenance capabilities can help tackle your most pressing challenges helping you thrive and sustain a leading edge in the new business era.
Production forecasting estimates the upcoming demand for products or services. It also helps businesses estimate resource requirements, including workforce, raw material, and investment caps required to meet market demands. There are several methods of analyzing upcoming demands, and the accuracy of production forecast lies in the type of method one chooses.
Quantzig's production forecasting solutions embody inventory replenishment and forecasting. Our production forecasting solutions also help you to analyze, manage and benchmark production forecasting strategies through interactive data visualization.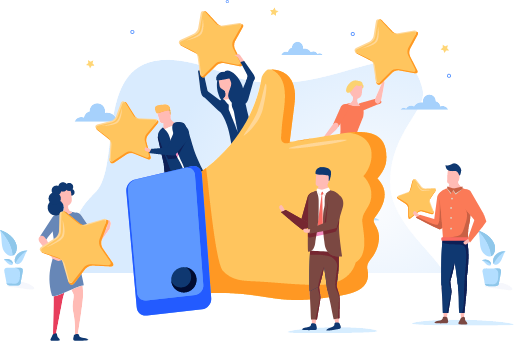 Material Requirement Planning and Benchmarking
Quantzig's material requirement planning and benchmarking solutions enable companies to enhance the productivity of their manufacturing operations by making use of forecasting to determine the customer demand for end products and planning raw material purchases depending on those forecasts and at the lowest possible cost.
This also enables them to improve the efficiency, flexibility, and profitability of their manufacturing operations. Our solutions also enable companies to benchmark and evaluate their suppliers against an agreed set of criteria such as material quality, material price, documentation, business ethics and select the best supplier, track and improve performance of existing suppliers, and reduce manufacturing operations costs, while maximizing the output.
FAQs – Manufacturing Operations Analytics
What exactly is manufacturing operations analytics?
Manufacturing operations analytics is the process of analyzing manufacturing data to uncover data-driven insights that help organizations gain a 360-degree view of all plants and operations and track real-time production data, optimize assets and production, and pre-empt, tackle, and reduce equipment failures and unplanned downtimes. Manufacturing analytics also help minimize risks and increase speed-to-market and customer engagement.
How is analytics used in manufacturing?
Given the internal and external factors that play a critical role in manufacturing including raw material availability, extensive capital investments, manufacturing equipment stability, and workforce requirements, manufacturing operations management has always been a complex business process fraught with challenges. Most companies use conventional methods to streamline their manufacturing operations and improve productivity. But most of these businesses miss out on utilizing one of the most crucial weapons to the fullest: their data. Though manufacturers have access to data sets from various processes, it remains an underutilized asset for most companies.
However, it is no longer a distant dream for companies to solve business challenges with data available to them. Manufacturing analytics solutions enables manufacturing organizations to obtain data-driven insights that help maximize their physical and financial outcomes. Manufacturing analytics enables organizations with cost-optimization, digitization, and fast, data-driven decision-making.
What is the future of manufacturing operations analytics ?
The future of manufacturing operations analytics is driven by technologies like artificial intelligence, machine learning, the internet of things, automation, and cognitive analytics. The use of these technologies can enable organizations to reduce downtime, eliminate inefficiencies, improve logistics and inventory management, and increase plant predictability, agility, and variability.
The future of manufacturing operations analytics is an agile, highly interconnected, and robust network of processes that function in unison to crease high-quality products in line with customer and market expectations, while cutting down on unnecessary expenses.
Why should I choose manufacturing data analytics solutions for my business?
The benefits of manufacturing operations analytics are:
Asset optimization to improve productivity and optimize the production process
Increase operational efficiency
Optimizing new product design with VoC inputs
Increasing product quality by boosting production yield and output
Optimizing demand forecasting
Improve customer experience by analyzing customer preferences, buying patterns, and engagement levels
End-to-end supply chain optimization
Competitive advantage by blending data from IoT sensors with data from enterprise systems and customer channels to create true business agility
Evaluate for any potential risk with the help of predictive forecasting
How do I test if manufacturing operations analytics solutions work for my organization?
Test out Quantzig's advanced manufacturing operations analytics solutions to solve your complex business challenges at no cost with our 4-week complimentary pilot. This offer bears no hidden clauses and serves as a perfect opportunity to explore our value proposition and gauge organizational synergies.
During the 4-week pilot, you will be working with our advanced analytics experts who leverage the latest advanced analytics and visualization tools and techniques, statistical approaches, and platforms—designed and custom-built to suit your needs to deliver solutions with the power to transform your business.
What are the applications of manufacturing operations analytics?
The applications of manufacturing operations analytics include:
Supply chain

Demand forecasting
Order management
Inventory optimization
Supplier performance
Product progress measurement
Transportation analytics
Logistics automation
IoT analytics
Early warning systems

Product quality

Real-time quality monitoring
Root cause
Reliability
Warranty

Field Service & Support

Inventory management
Supplier performance
Transportation analytics

Creating an efficient factory

Real-time equipment & process monitoring
Process capability
Optimize maintenance
OEE & factory productivity
Quantzig's advanced manufacturing operations management solutions support your complete production and operations management lifecycle, providing you in-depth insights and a 360° view of your production processes. Besides, the solution also enables key decision-makers to extract insights from historical processes and machine data and incorporate that knowledge into real-time processes to drive machine performance and business outcomes.
For supply chain teams, managing raw materials, and finished products through the high-tech sourcing and manufacturing process is a massive challenge. Tackle the growing complexities of a high-tech manufacturing operations process and optimize it to drive maximum output.
What You'll Find in this Case Study: Industry Overview We've highlighted these big data use cases in this article:  Highlights of the Write-Up– Big Data Challenges in the M&E Industry  The Complex Media and Entertainment Industry – Overview  Factors that influence...
read more