Pricing Analytics Solutions to Increase & Unlock Profits
Make use of our tailor-made pricing analytics solutions to create a data-driven pricing strategy. Understand market dynamics and customer sentiments to increase revenue, fight churn, and reduce acquisition costs
Are you looking to optimize product prices and create well-timed promotions?
Pricing is one of the most powerful levers for a business to drive profitability. An efficacious pricing strategy has the most immediate impact on maximizing profits, business growth and customer loyalty. Quantzig's price analytics solutions enable you to proactively adjust prices to fulfill customers' needs without hampering organizational profitability. Create predictive pricing analytics models to forecast profitable opportunities, increase margins, and eliminate risks.
Quantzig's pricing analytics solutions can help you analyze pricing decisions from the perspective of your product/service offerings to make the best decision on pricing.
Our Pricing Analysis Capabilities
At Quantzig, adopt a data-driven approach to price optimization – one which leverages predictive analytics, data mining, and AI-based methodologies to craft powerful promotional pricing, markdown pricing, avoid price leakages, reveal pricing opportunities and risks, and develop high-impact pricing strategies.
Price Elasticity Analysis
While contemplating an ideal pricing strategy, it is imperative to determine how sensitive or ambivalent your target customers are to price changes. Quantzig's pricing analytics solutions enable you to accurately identify patterns and trends in customer behavior and track key pricing metrics to create the right pricing strategy that maximizes profit.
Monitoring price benchmarks and competitive pricing strategies empower you to position your business correctly in the marketplace and stay one step ahead of the game. Quantzig's competitive pricing analytics solutions empower you to optimize your pricing strategy to beat competition, improve customer experience, and uncover areas to optimize your profitability.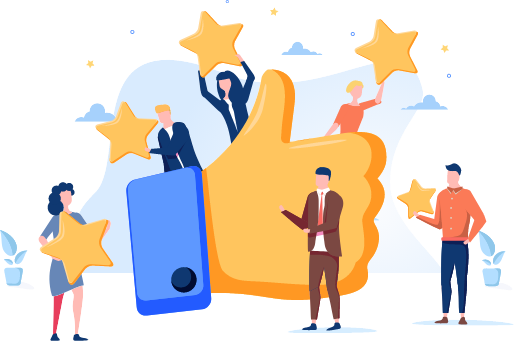 Promotional Effectiveness Analysis
Quantzig's promotional effectiveness analysis goes beyond immediate sales impact to determine the long-term implication of promotional strategies, including future portfolio cannibalization and long-term profitability.  Our solutions also provide you with crucial insights to explicitly ascertain and plan the optimal number of promotions per year, ROI per promotion type, and sales trade-offs between different promotion types.
With customers having the power to compare and contrast alternatives before purchasing, pricing a product category too high or too low than that of the competitors in the same category could hamper the product's sales and profitability. Quantzig's portfolio of price optimization and pricing analytics solutions track and monitor price gaps in real-time so that you can redesign your pricing strategy to improve customer responsiveness and market standing.
A data-driven pricing analytics model integrates data from diverse business channels to derive accurate conclusions. Businesses must adopt a holistic pricing analytics model that analyzes a host of factors that impact pricing including- sales forecasts, demand, market intel, seasonality, competitor positioning and reference price points to make accurate data-driven pricing decisions.
Quantzig's advanced pricing analytics solutions can help you analyze the degree of demand, supply, and the scope of your offerings across time for determining the accurate price. Our solutions will help you stay ahead of the curve without compromising on revenue generated.
Request a free proposal to arrive at optimal pricing through the powerful amalgamation of insights from internally available information & competitor intelligence.
If you compare the retail scenario now to that of the early 80s and 90s, you will notice a considerable difference in the type of retail stores that exist. One of the main reasons for this change is the rise of the marketing era. Retailers began to realize that giving...
read more