Pricing Analytics
Gauge the impact of pricing activities on business, analyze the profitability of specific price points, and optimize pricing strategy with advanced pricing analytics solutions.
Pricing is one of the most powerful levers for a business to drive profitability. An efficacious pricing strategy has the most immediate impact on maximizing profits and, when managed well over time, leads to steady business growth and customer loyalty.  Most businesses' challenge lies in proactively adjusting prices to fulfill customers' needs without hampering organizational profitability. Companies often resort to pricing practices that translate to missed opportunities, falling margins, and exposure to compliance risks in the absence of data-driven pricing models.
Quantzig is one of the world's fastest-growing pricing analytics solutions providers, committed to offering cutting edge pricing analytics solutions to help organizations institutionalize data-driven decision making and tackle complex pricing challenges. We aim to help business executives assimilate internal and external factors that impact pricing and profitability at a granular level.
A price optimization model manifests how demand varies at different price levels and recommends the optimum price points to enhance profits.  We adopt a data-driven approach to price optimization – one which leverages predictive analytics, data mining, and AI-based methodologies to craft powerful promotional pricing, markdown (or discount) pricing, and substitute pricing strategies. Given the complexity of pricing numerous products in a highly competitive and dynamic market, price analytics and optimization models can act as both a catalyst and a metrics engine for managing profitability.
Quantzig's pricing analytics solutions can also help you identify quick-win opportunities to avoid price leakages, develop high impact pricing strategies, Optimize the trade-off between price, volume, and profit margins, and reveal pricing opportunities and risks.
Price Elasticity Analysis
While contemplating an ideal pricing strategy, businesses must determine how sensitive or ambivalent their target customers are to price changes. Economists term this as price elasticity. It is a robust means to measure and determine the change in demand for a product in response to pricing variations.  A wrong step in the pricing strategy can lead to adverse business results. As such, pricing and communicating value shouldn't be a blind man's game.
Our adept team of experts churn actionable insights from massive data sets and accurately identify relevant patterns and trends in consumer behavior. Quantzig's intuitive, real-time dashboards also help you track key pricing metrics to ensure you adhere to the business requirements.
Having a coherent understanding of your pricing structure and how it is positioned amongst the market competition is paramount for modern businesses. Monitoring price benchmarks and competitive pricing strategies empower you to position your business correctly in the marketplace and stay one step ahead of the game.
Quantzig's all-encompassing competitive pricing analytics solutions empower businesses to compare product prices with ease. We also help our clients to remain competitive in a highly dynamic market by offering a complete view of their competitor's prices that facilitate efficient price monitoring.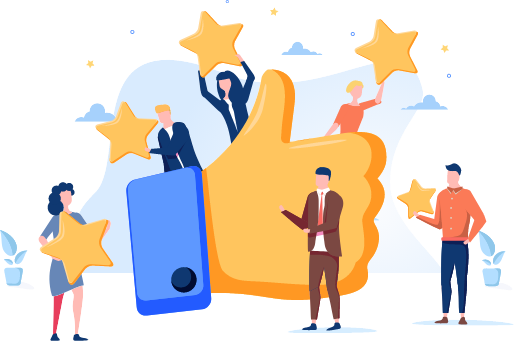 Promotional Effectiveness Analysis
Promotional strategies, if not executed smartly, could have adverse effects on the profits and bottom-line. To maximize return on investment (ROI) from promotions and enhance overall promotion effectiveness, businesses must be armed with vital facts and insights about promotion performance. But this is not always plain sailing.  It requires rigorous data collection from multiple sources and involves quantifying the impact of several levers.
Quantzig's promotional effectiveness analysis goes beyond immediate sales impact to determine the long-term implication of promotional strategies, including future portfolio cannibalization and long-term profitability.  Our solutions also provide clients with crucial insights to explicitly ascertain and plan the optimal number of promotions per year, ROI per promotion type, and sales trade-offs between different promotion types.
A detailed pricing strategy analysis and price comparison with other key market players are essential to understand the importance of price gaps as a visible cue in influencing consumer behavior. The advent of the internet gives modern consumers the power to compare and contrast alternatives before purchasing decisions. As such, pricing a product category too high or too low than that of the competitors in the same category could hamper the product's sales and profitability.
Quantzig's portfolio of price optimization and pricing analytics solutions track and monitor price gaps in real-time so that you can redesign your pricing strategy to improve customer responsiveness and market standing.
A data-driven pricing analytics model integrates data from diverse business channels to derive accurate conclusions. Businesses must adopt a holistic pricing analytics model that analyzes a host of factors that impact pricing including- sales forecasts, demand, market intel, seasonality, competitor positioning and reference price points to make accurate data-driven pricing decisions.
Quantzig's advanced pricing analytics solutions can help you analyze the degree of demand, supply, and the scope of your offerings across time for determining the accurate price. Our solutions will help you stay ahead of the curve without compromising on revenue generated.
Quantzig's pricing analytics solutions can help you analyze pricing decisions from the perspective of your product/service offerings to make the best decision on pricing.
Request a free proposal to arrive at optimal pricing through the powerful amalgamation of insights from internally available information & competitor intelligence.
Driven by the disruption of COVID-19 and enabled by technology, the world's business leaders can redesign workforce management and redefine ways of working. Organizations are now rethinking workforce management, planning, performance, and experience strategies. Now,...
read more