Pricing Analytics Solutions to Increase & Unlock Profits
Make use of our tailor-made pricing analytics solutions to create a data-driven pricing strategy. Understand market dynamics and customer sentiments to increase revenue, fight churn, and reduce acquisition costs
Are you looking to optimize product prices and create well-timed promotions?
Pricing is one of the most powerful levers for a business to drive profitability. An efficacious pricing strategy has the most immediate impact on maximizing profits, business growth and customer loyalty. Quantzig's price analytics solutions enable you to proactively adjust prices to fulfill customers' needs without hampering organizational profitability. Create predictive pricing analytics models to forecast profitable opportunities, increase margins, and eliminate risks.
See how we can help you bridge the gap between analytics insights and business logic to witness the impact of our solutions. 
Start your free 4-week pilot today.
Years of experience in the space of advanced analytics solutions
Clients from across the globe, including 55 Fortune 500 companies
Experienced data scientists, analytics experts, and consultants
Successful project completions with proven impact of solutions
Quantzig's pricing analytics solutions can help you analyze pricing decisions from the perspective of your product/service offerings to make the best decision on pricing.
Our Pricing Analysis Capabilities
At Quantzig, adopt a data-driven approach to price optimization – one which leverages predictive analytics, data mining, and AI-based methodologies to craft powerful promotional pricing, markdown pricing, avoid price leakages, reveal pricing opportunities and risks, and develop high-impact pricing strategies.
Price Elasticity Analysis
While contemplating an ideal pricing strategy, it is imperative to determine how sensitive or ambivalent your target customers are to price changes. Quantzig's pricing analytics solutions enable you to accurately identify patterns and trends in customer behavior and track key pricing metrics to create the right pricing strategy that maximizes profit.
Monitoring price benchmarks and competitive pricing strategies empower you to position your business correctly in the marketplace and stay one step ahead of the game. Quantzig's competitive pricing analytics solutions empower you to optimize your pricing strategy to beat competition, improve customer experience, and uncover areas to optimize your profitability.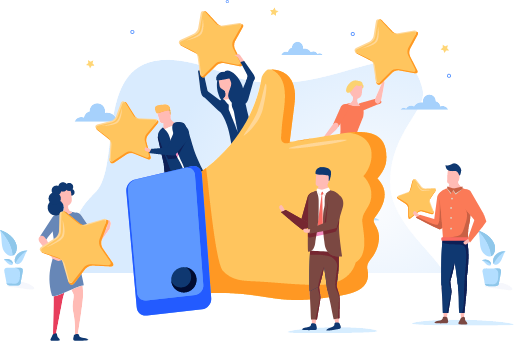 Promotional Effectiveness Analysis
Quantzig's promotional effectiveness analysis goes beyond immediate sales impact to determine the long-term implication of promotional strategies, including future portfolio cannibalization and long-term profitability.  Our solutions also provide you with crucial insights to explicitly ascertain and plan the optimal number of promotions per year, ROI per promotion type, and sales trade-offs between different promotion types.
With customers having the power to compare and contrast alternatives before purchasing, pricing a product category too high or too low than that of the competitors in the same category could hamper the product's sales and profitability. Quantzig's portfolio of price optimization and pricing analytics solutions track and monitor price gaps in real-time so that you can redesign your pricing strategy to improve customer responsiveness and market standing.
What is pricing analytics, and why is it important?
Optimal pricing strategy is one of the most powerful levers for any business to optimize profitability. An efficient pricing strategy has an immediate impact on business growth, profitability, and customer loyalty. The biggest challenge organizations face while creating pricing strategies is proactively adjusting prices to meet customers' expectations without negatively impacting organizational profitability. Pricing strategies that are not backed by data-driven pricing models translate to missed opportunities, exposure to compliance risks, and falling margins.
The right pricing analytics strategy enables organizations to assimilate internal and external factors impacting pricing and profitability at a granular level, analyze the data, and create a robust pricing strategy that improves customer engagement, profitability, and sales.
What is the purpose of pricing analytics?
Pricing analytics enables organizations to gauge the impact of pricing activities on their business, analyze the profitability of specific price points, and optimize pricing strategies. It also enables organizations to understand market trends and customer sentiments to gauge the best pricing for their value offerings.
Which industries can benefit from pricing analytics?
All industries, both B2B and B2C, can make efficient use of pricing analytics to create optimal pricing strategies and optimize their profitability and sales. The principal industries making use of pricing analytics are retail and CPG, food and beverage, BFSI, communication and media, automotive, transportation and logistics, healthcare and pharmaceutical, manufacturing.
What is the future of pricing analytics?
The future of pricing analytics is smarter, predictive real-time pricing for an agile marketplace. Modern technologies like artificial intelligence and machine learning will allow organizations to analyze the complete relationship between numerous market factors and their influence on customers' pricing preferences. This will further improve demand forecasting for organizations, making their supply chain and marketing processes more robust while increasing profitability and reducing excess spends.
What is the source of pricing data in pricing analytics?
Some sources of data used for pricing analytics are:
Customer price sensitivity
Customer acquisition cost
Customer lifetime value
Average revenue per user
Cost of goods sold
Gross profit margin
Price elasticity of demand
Competition pricing
External factors that impact pricing
Trade-off feature analysis outputs
Why should I choose pricing data analytics solutions for my business?
Conducting pricing analytics provides organizations with the following benefits:
Acquiring more insights on customers – Pricing analytics reveals the most- and least-profitable customer segments and enables organizations to target their efforts optimally to increase profitability
Optimizing pricing trade-offs – Pricing analytics enables organizations to optimize the trade-off between price, profitability, and volume to create the optimum strategy
Optimizing pricing for value – Pricing analytics enables organizations to create value-based pricing strategies based on data-driven, actionable insights
Identifying quick pricing wins – Pricing analytics enables organizations to fix their pricing strategy gaps like underpriced/overpriced product tiers, missed upsell opportunities, and pricing leaks, thus creating additional revenues quickly
Discovering the most profitable channels – Pricing analytics enables organization to gauge the marketing channels that will result in the most optimal use of spendings and higher returns, thus making their marketing strategy more robust
Recognizing which pricing tiers work the best – Pricing analytics gives insights on pricing tiers, optimal pricing for each tier, and matching products with tiers, unlocking newer levels of profitability
Planning promotions – Pricing analytics enables organizations to plan pricing promotions at the optimal time by keeping an eye on market trends, competitive landscape, and customer sentiments
How do I test if pricing analytics solutions work for my organization?
Test out Quantzig's advanced pricing analytics solutions to solve your complex business challenges at no cost with our 4-week complimentary pilot. This offer bears no hidden clauses and serves as a perfect opportunity to explore our value proposition and gauge organizational synergies.
During the 4-week pilot, you will be working with our advanced analytics experts who leverage the latest advanced analytics and visualization tools and techniques, statistical approaches, and platforms—designed and custom-built to suit your needs to deliver solutions with the power to transform your business.
A data-driven pricing analytics model integrates data from diverse business channels to derive accurate conclusions. Businesses must adopt a holistic pricing analytics model that analyzes a host of factors that impact pricing including- sales forecasts, demand, market intel, seasonality, competitor positioning and reference price points to make accurate data-driven pricing decisions.
Quantzig's advanced pricing analytics solutions can help you analyze the degree of demand, supply, and the scope of your offerings across time for determining the accurate price. Our solutions will help you stay ahead of the curve without compromising on revenue generated.
Request a free proposal to arrive at optimal pricing through the powerful amalgamation of insights from internally available information & competitor intelligence.
What You'll Find in this Case Study: Industry Overview We've highlighted these big data use cases in this article:  Highlights of the Write-Up– Big Data Challenges in the M&E Industry  The Complex Media and Entertainment Industry – Overview  Factors that influence...
read more