Sales Analytics
Drive sales and profit margins, gain continuous visibility into sales operations to discover bottlenecks and fall outs, improve sales force productivity, shorten sales cycles, and forecast sales opportunities better.
Sales is a field that has always relied on data and information and with the advent of the digital era, we have access to more in-depth information than ever – resulting in an explosion of data all around us. Sales analytics is all about managing, gauging, and interpreting this data to draw meaningful, actionable insights. At Quantzig, we provide you with advanced sales analytics solutions such as sales force optimization, sales forecasting, trade spend optimization to transform decision-making and sales output.
Our sales analytics solutions have helped numerous global giants improve sales force effectiveness, reduce costs, and mitigate risks to outperform competitors. We provide tailor-made solutions as per organizational goals and values when it comes to our approach. We leverage artificial intelligence, machine learning, and advanced analytical tools to unleash the complete power of advanced sales analytics and obtain the most intelligent, actionable insights.
In the era of cut-throat competition, it is not easy to grow a business. The 21st-century customer is more knowledgeable as well as demanding. Sales has become a strategic affair and at the heart of it lies the creation of long-term, sustainable relationships with customers. Thus, creating a more capable sales force has become a necessity.
 Quantzig's advanced sales force optimization solutions chart out necessary competencies required in an organization's sales force to convert prospects into loyal customers. We help organizations create performance metrics and strategic programs to improve their sales force productivity. We also enable our clients to gain continuous visibility into sales operations to discover bottlenecks and fallouts, shorten sales cycles, pre-empt and avoid errors, and implement automation and other technologies to improve overall sales efficiency.
Businesses worldwide have been struggling with finding the perfect trade spend optimization strategy to improve sales and make a long-lasting impact on the customers. A few years ago, every organization considered a trade promotion budget as the much-needed magic spell that could make the growth graph grow high and disrupt the market. But at Quantzig, we believe in measured trade spend promotion budget that helps your organization leave a mark in the market.
Most business enterprises lack data-driven, actionable insights that enable them to deliver better promotional experiences to the potential customer base. At Quantzig, we believe technologies such as machine learning and cognitive intelligence are capable enough to disrupt the market by replacing age-old trade promotion activities and forming non-conventional and data-driven trade spend optimization strategies. Our trade spend optimization solutions help you design better and cutting-edge trade promotion activities that allow you to connect with your customers efficiently.
Data can predict business outcomes if interpreted correctly. Humanity has always been fascinated with knowing the future since the very beginning. Knowing the unseen and meandering through the risk has made us survive. This is an eternal truth for businesses as well; whichever business has unleashed the vision of the future has always succeeded and outperformed its peers. Quantzig's sales forecasting solutions help enterprises identify upcoming risks and design appropriate risk mitigation strategy. Sales forecasting solutions allow you to plan future sales activities by identifying potential customers and risks.
Quantzig's advanced sales forecasting solutions provide our clients with insights that enable them to predict future losses and profits. Our sales forecasting solutions also enable businesses to effectively allocate business budgets, improve sales performance, improve inventory management, increase profitability, and reduce costs.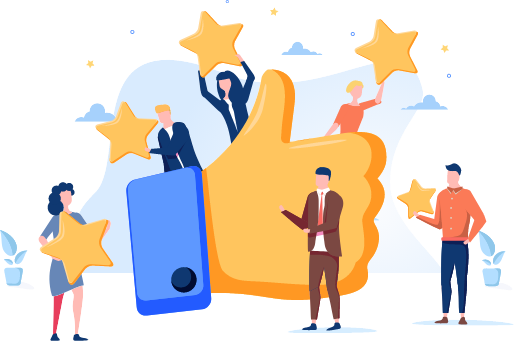 With information from around the world available to customers at the click of a button, moving to a customer-centric approach is no longer an option for businesses. The shift in taste, buying patterns, and expectation is rapid, making it utterly essential to build sustainable, long-term relationships with customers to retain them. In order to enable businesses to understand their customers better, we have created advanced customer relationship management (CRM) analytics solutions that cover every sphere of your customer relationship journey, helps you to focus on problem areas, and offers you comprehensive insights into sales performance, customer service, and overall business performance in just a click.
We believe in no geek talk; thus, our CRM analytics solution comes with a customized dashboard that helps aggregate and interpret data into meaningful and comprehensive reports, accessible anytime and anywhere.
Our sales analytics experts work closely with clients to better understand the bottlenecks and challenges, and design analytics solutions for transforming sales and marketing functions with intelligent, actionable insights. Right from sales forecasting to operational planning and sales force effectiveness – we've got you covered with our comprehensive portfolio of sales analytics solutions.
Move beyond basic CRM reports and build a unified view of sales data with our advanced sales analytics solutions.
We rely only on advanced analytics tools and approaches to help reach your business goal. Request a free proposal to glimpse into our sales analytics platform and witness the extraordinary changes initiated and delivered by our sales analytics experts.
Driven by the disruption of COVID-19 and enabled by technology, the world's business leaders can redesign workforce management and redefine ways of working. Organizations are now rethinking workforce management, planning, performance, and experience strategies. Now,...
read more