Full-Stack Supply Chain Analytics Solutions
Build an agile, responsive supply value chain of the future to combat uncertainties.
In a world that is rapidly becoming data-driven, improving supply chain management capabilities has become imperative to companies in order to stay in the competition. Market volatility, dynamic demands, supplier management, and excess spends — all these challenges arise due to lack of robust data-backed supply chain management. Supply chain analytics, therefore, acts as a nexus between industries and the gigantic troves of supply chain information lying at their disposal.
Quantzig's advanced supply chain analytics solutions enable you to gain continuous visibility into all supply chain processes to identify inefficiencies, reduce costs, optimize inventory, and make supply chain processes transparent, intelligent, and more data-driven. Moreover, our supply chain analytics solutions are designed to help businesses identify new opportunities within the supply value chain and generate additional returns and maximize revenues.
Sales and Operations Planning
Sales and Operations Planning (S&OP) is the ability of business functions from across the organization to come together and align on a single production plan. S&OP ensures streamlined, transparent processes across business units, informed decision-making about a product's demand and supply, inventory optimization, improved budget and sales forecasting, improved product lifecycle management.
Quantzig's S&OP solutions enable business leaders to continually achieve synchronization and alignment among different functions of the organization and make better demand and supply decisions. Our solutions also pre-empt any bottlenecks our clients may face during the implementation of the S&OP solution and take them into account while planning.
Supply chain visibility is one of the most sought-after ideals for the logistics world. With innovations and advancements in technology, businesses are ramping up their supply chain management investments to achieve better visibility into supply chain processes.
Quantzig's advanced supply chain visibility solutions support distribution, returns capabilities, and inbound logistics such that they enhance inventory management, improve cycle times, and reduce total operating costs.
Supply Chain Digitization
In an increasingly evolving competitive landscape, companies, in order to stay in the game, cannot afford to have discreet, siloed supply chain functions. Supply chain digitization calls for the transformation of the entire value chain into a single, optimally integrated network, wherein all processes seamlessly exchange information, and planning and production solutions work in tandem to create a more visible end-to-end supply value chain. As a result of this, companies enjoy a more transparent, agile, and responsive supply chain capable of increasing efficiency, pre-empting and tackling bottlenecks, and removing the dependency on manual inputs.
With our advanced supply chain solutions, we work with companies to envision the future of supply chains so as to institutionalize sustainable, agile, and responsible supply chain practices at the corporate, buyer, and supplier levels. Our solutions help our clients analyze market needs and develop strategic approaches, operationalize sustainable procurement, and build meaningful supplier collaborations.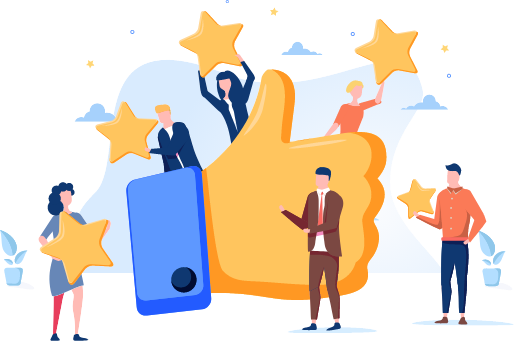 Logistics and Transportation Management
To meet the dynamic expectations of customers, maximize the use of technology, incremental delivery costs, and growing logistics management complexities, companies must move to advanced logistics management systems.
Quantzig's advanced logistics management solutions provide companies with data-driven, intelligent insights that enable them to lower costs, improve efficiency, and create new opportunities to make genuine breakthroughs in the existing approach to logistics management.
Network optimization empowers companies to compare their current supply chain with multiple "What If" scenarios to see how these changes will impact the supply chain. It also enables companies to gain a singular view of the entire supply chain function as a whole, making it easier to take strategic decisions and optimize profitability and productivity.
Using our advanced modeling techniques, we will create a realistic model of the supply chain network taking into account all the internal, external factors, and constraints. We will then analyze it and determine which of the several 'What If' scenarios drive optimum profitability, efficiently improves operations, and reduces maximum unnecessary spending.
Managing inventory levels to meet predetermined service levels while minimizing the working capital tied up in the inventory has become one of the most critical tasks for companies so as to improve customer service levels, maximize manufacturing efficiency, and assure the best mix of inventory to maintain optimum performance.
Quantzig's inventory optimization solutions empower organizations to strike the perfect balance of lowering their overall inventory investments while improving service levels. We help you build an optimal inventory system that is more connected, intelligent, and scalable.
When advanced analytics is deployed on procurement data, the insights derived not just aid companies in prudent decision-making but also help them understand market dynamics, purchasing trends, behaviors of business stakeholders, manage team performance, and optimize vendor management, negotiation tactics, and purchasing strategy.
Procurement analytics also helps organizations optimize working capital, compliance, pricing, vendor management, all while reducing costs, and enables organizations to mitigate manufacturing and procurement risks with minimal effort and investment.
Warehouse optimization is vital to develop lean warehouses and agile supply chains. Warehouse optimization is the process in which the use of space, time, and resources in a warehouse are made more efficient by way of automation and planning, while simultaneously reducing errors and improving flexibility, internal management, and customer satisfaction.
Quantzig's advanced warehouse optimization solutions help enterprises right-size their fleet, find ways to reduce costs, and control operator usage parameters. Our solutions help companies to access real-time data for shipments, orders, and more. By seamlessly integrating your supply chain data, you can more accurately handle inventory issues.
Quantzig offers a comprehensive portfolio of customizable supply chain analytics solutions to help business leaders improve supply chain planning, reduce excess spend, reduce wastage and excess inventory costs, improve the demand forecast, demand planning process, and the capacity planning process.
We use best-in-class processes, cutting-edge tools, and our deep domain supply chain analytics expertise to help businesses transform their supply chain into a world-class organization that's tailored for success.
Request a free proposal to learn how you can leverage our advanced supply chain analytics solutions, such as demand and capacity planning, procurement cost optimization, working capital management, inventory optimization, spend analysis, supply chain visibility, to optimize your supply value chain.
Driven by the disruption of COVID-19 and enabled by technology, the world's business leaders can redesign workforce management and redefine ways of working. Organizations are now rethinking workforce management, planning, performance, and experience strategies. Now,...
read more