What You Can Expect from the Customer Segmentation Analysis Case Study
Business Benefits of Customer Segmentation Analysis
Customer Segmentation Models
Client Profile
Project Background and Solution Offered
Value Delivered to the Client
Highlights of the Customer Segmentation Analysis Case Study
| | |
| --- | --- |
| Particulars | Description |
| Client | A global warehouse logistics solution provider |
| Business Challenge | To identify global, vertical, and horizontal customer segments |
| Reduction in customer churn | 8% |
| Increase in monthly recurring revenue | 11% |
| Increase in customer engagement | 16% |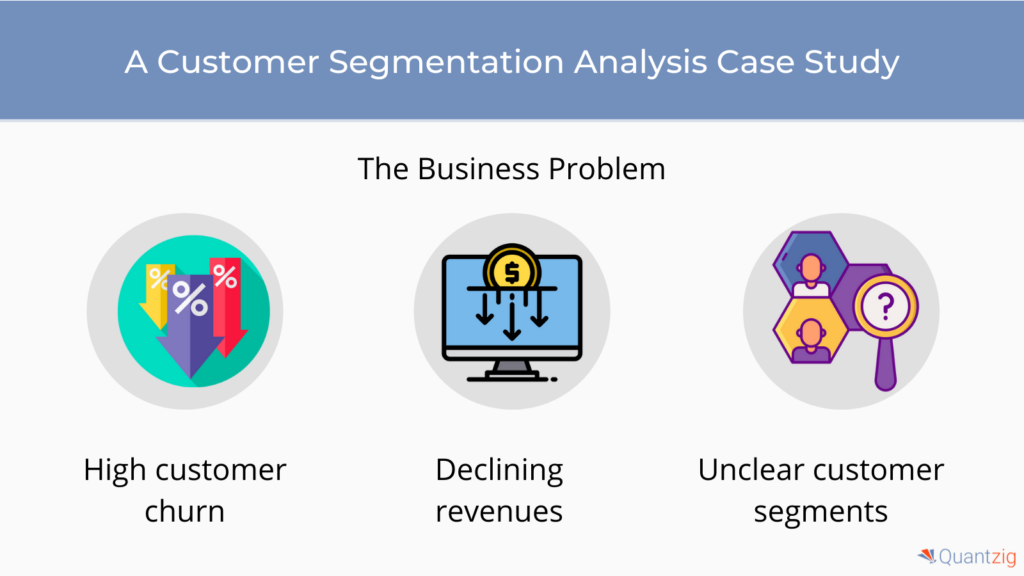 ---
See how we can help you bridge the gap between analytics insights and business logic to witness the impact of our solutions.
---
Business Benefits of Customer Segmentation Analysis
As with any other business initiative, the end goal of 'Customer Segmentation' will ultimately depend on an organization's objectives, market conditions, and a myriad of other such factors. While a majority of market players possess the market knowledge to anticipate the profitable customer groups, market leaders are aware that scaling a business is best not left to instinct or guesswork. That's why in a customer segmentation analysis engagement, it is necessary to devise customer segment hypotheses and variables by validating them with a well-defined analytical approach.
However, if done right, the business benefits are innumerable, and it will tangibly impact your business operations by:
Enabling you to pursue higher percentage opportunities
Improving your product/service portfolio
Focusing your marketing message
To know more about our customer analytics solutions, speak with our analytics experts.
Customer Segmentation Models
Personalized marketing interactions are those that resonate with the end-users considering their individual preferences and requirements. But without the implementation of appropriate customer segmentation models, nothing can be customized. Customer segmentation models are generally based on the following four factors – geographic, behavioral, psychographic, and demographics. However, the way each category is utilized to build segments that propel the customer retention strategy adopted by a firm may be a key differentiator. Here are a few examples of customer segmentation models that are built around the key factors mentioned above:
Customer segmentation based on touchpoint engagement
Customer segmentation based on buying patterns
Customer segmentation based on customer goals
Client Profile
The client is a leading US-based warehouse logistics solution provider. The client is a well-known warehouse logistics and distribution company that specializes in handling import and export cargo.
Project Background and Solution Offered
The efficiency of warehouse logistics services has become a key differentiator between businesses in the market space. However, significant challenges exist relative to the development of warehouse logistics services for different customer segments. They include factors such as longer lead times, diversity in the regulations across borders, and the dynamic nature of transportation costs; all of which contribute to the difficulty in handling such services worldwide.
Moreover, as a service offering, the warehouse logistics solutions are characterized by extensive customizations, intensive customer contact, and dependence on cues from customer segments for enhancing service efficiency. Owing to such factors, the client wanted to leverage customer segmentation analysis and identify the global, vertical, and horizontal customer segments.
To learn more about the value of customer segmentation and how it can transform warehouse logistics firms, request a FREE proposal.
Value Delivered to the Client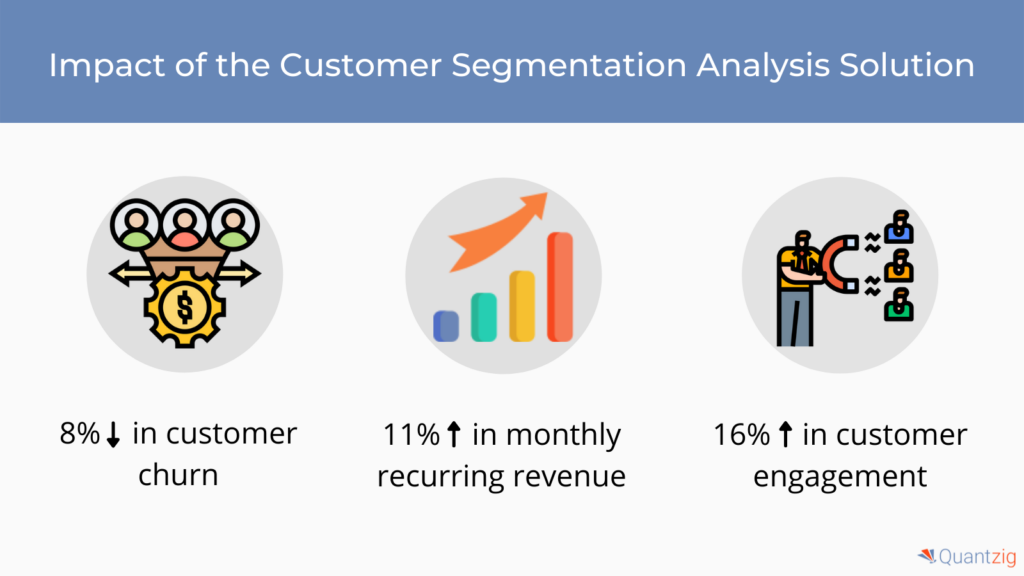 Quantzig's customer analytics experts worked as an extension of the warehouse logistics firm to devise suitable models that helped them enhance revenue by grouping customers into different segments – a few of which transcended borders. The adopted customer segmentation models helped them develop a well-aligned business plan to deliver sustained growth. Quantzig's customer segmentation analysis also empowered the client to attract and win over global customers in search of solutions that integrate different logistic solutions.
The business impact of the customer segmentation analysis solution is:
8% reduction in customer churn
11% increase in monthly recurring revenue
16% increase in customer engagement via marketing activities