Introduction
In the ever-evolving landscape of pharmaceuticals, there is a palpable buzz surrounding the concept of "real-world evidence" (RWE). Gone are the days when drug development and approval relied solely on tightly controlled clinical trials. Instead, the industry is increasingly turning to the vast reservoir of data generated in real-world settings to inform and revolutionize decision-making. Pharma's fascination with RWE represents a seismic shift, where the quest for safer, more effective medicines is no longer confined to the laboratory, but extends into the realm of everyday patient experiences. This paradigm shift promises to unlock new frontiers in drug development, regulatory approval, and patient-centric healthcare, making RWE the focal point of innovation and conversation within the pharmaceutical world.
Importance of pharma buzzing about real-world evidence:
Heterogeneous Insights: RWD is heterogenous in nature unlike controlled clinical trial data and can provide deeper insights about how heterogenous real-world population will respond to a drug/treatment. Thus, any insights from RWD are lot closer to actual patient population reaction.
Expedited Drug Approval: Regulators take RWE into account during the approval process and hence pharma companies can use RWE to their advantage to expedite drug approval.
Complementary to Clinical Trials: RWE complements clinical trial data by offering insights that trials alone cannot provide, enriching the understanding of a drug's real-world impact.
Boosting Stakeholder Confidence: RWE can help bolster confidence of insurance companies and other stakeholders which ultimate impacts the drugs perception and revenue uptake.
Challenges while implementing pharma buzzing about real-world evidence: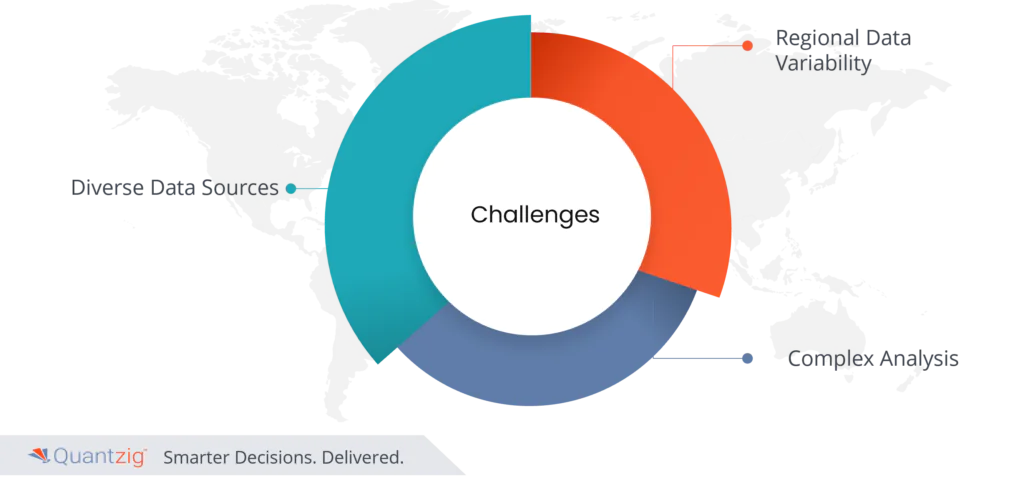 Diverse Data Sources: Multiple RWE datasets capture different types and levels of information, making it challenging to analyze and extract coherent insights across all sources.
Regional Data Variability: Regional GDPR rules create data disparities across geographies, adding barriers to insight identification and analysis.
Complex Analysis: RWE data analysis is complex, time-consuming, and costly due to the scarcity of resources with comprehensive knowledge of various RWE datasets and their interpretive nuances.
Benefits of pharma buzzing about real-world evidence: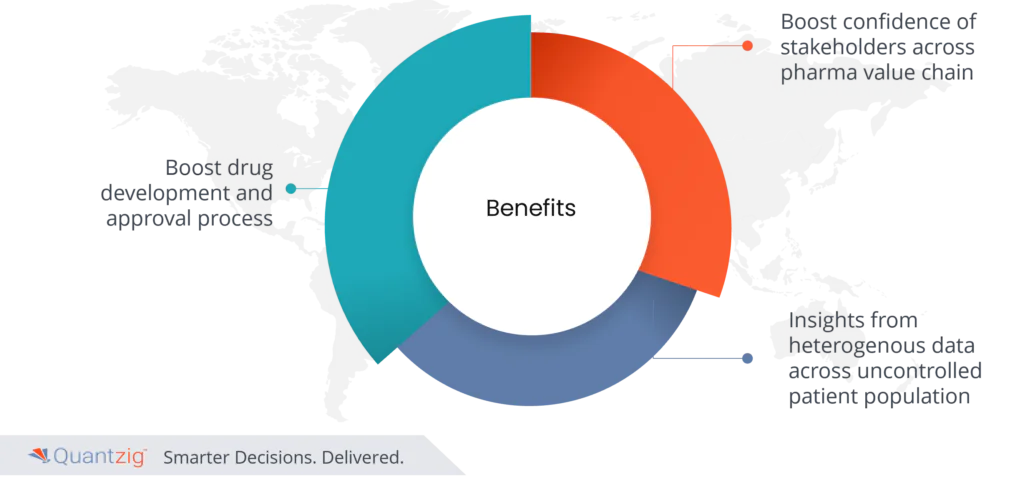 Boost drug development and approval process:
Pharma's growing enthusiasm for real-world evidence (RWE) heralds a transformational era in drug development and approval, offering a multitude of benefits across the pharmaceutical value supply chain. Firstly, RWE accelerates and refines the drug development process by leveraging insights from diverse, real-world patient populations. By analyzing data from uncontrolled settings, it provides a more comprehensive understanding of a drug's performance, efficacy, and safety, ultimately streamlining regulatory approval.
Boost confidence of stakeholders across pharma value chain:
Moreover, RWE instills greater confidence among stakeholders, including pharmaceutical companies, healthcare providers, and regulators. This heightened confidence arises from the fact that RWE draws from the experiences of actual patients, making it closer to real-world scenarios. As a result, decision-makers can make more informed choices regarding treatment options, pricing strategies, and healthcare policies.
Insights from heterogenous data across uncontrolled patient population:
RWE taps into a diverse and uncontrolled patient population, providing insights that closely mirror real-world scenarios. This approach enhances drug development and regulatory decision-making by offering a more accurate understanding of a drug's effectiveness and safety profile.
Conclusion
The pharmaceutical industry's growing focus on real-world evidence represents a transformative shift towards more patient-centric, data-driven decision-making. By leveraging the heterogeneity of RWE, overcoming data challenges, and embracing complex analysis, pharmaceutical companies are poised to enhance drug development, accelerate approvals, and bolster stakeholder confidence. In an era where patient outcomes are paramount, RWE is paving the way for safer, more effective pharmaceuticals.
Success Story
"Driving Pharma Innovation: Leveraging Real-World Evidence with Quantzig"
Client Details:
A leading pharmaceutical company located in the USA.
The challenges faced by the Client:
The client was witnessing increased non-adherence to treatment protocols among the patient population and struggled to identify the reasons behind it. A competing drug was gaining market share while their own product faced challenges. The client sought to analyze the root causes of this issue.
Solutions offered by QZ:
Quantzig built an automated, life stage-value prediction model capable of determining the cost drivers for patients in the highest healthcare cost cohort. Patient claims data and administrative claims data were used to benchmark patients across similar cohorts to identify segments with high costs and low outcomes. The solution was visualized for stakeholders to easily identify and explore individual patient opportunities, ultimately improving patient care by providing insights into patient life stage value and cost drivers.
Discover how real-world evidence can transform your pharmaceutical endeavors. Contact us to explore the potential of RWE in your organization.