Highlights of the Case Study:
| | |
| --- | --- |
| Particulars | Description |
| Client | A major bank headquartered in the US |
| Business Challenge | The client needed to improve its customer experience and customer relationship management to ensure long-lasting relationships with its clients. |
| Impact | The end-to-end customer loyalty analytics solution provided by Quantzig helped the client maximize the value of its customer base. |
Customer Loyalty Analytics Solutions for Banking & Financial Services:
The reason for the hype in customer loyalty analytics is because of the fact that the BFSI industry is very competitive as customers have various options available. Therefore, customer experience and customer relationship management have become huge differentiators in the banking industry. A good understanding of customers is imperative to achieving customer loyalty and building long-term relationships with clients. As the banking industry witnesses a shift from product-centricity to customer-centricity, it is crucial to engage with the customer from the moment they sign up. Client life-cycle management has become the key mantra for success in the banking industry.
Owing to the rapid pace of technological advancements and the ongoing digital shift related to big data in chemical industry, the chemical industry has been witnessing a phase of tremendous disruption, especially after the COVID-19 pandemic hit. To thrive in this complex business scenario, players in the chemicals industry need specific analytics tools at their disposal to keep a tab on all aspects of the business, right from manufacturing operations to customer demand and end-use industries. Chemical plants generate a large volume of data but discard most of it. Managers need to leverage this data to identify ways to optimize the yield, reduce operational costs and lessen downtime. These are potentially easy wins that can be attained using basic analytics and can reveal immense growth opportunities.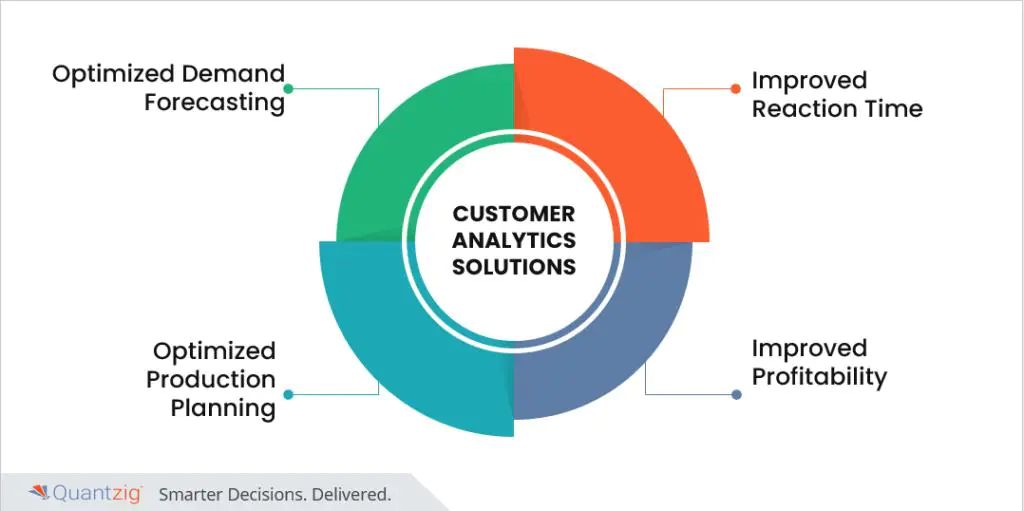 Customer Loyalty Analytics Challenges of the Banking Client:
Our client sought to consolidate its place as one of the leading players in the banking industry. Hence, it needed to enhance customer loyalty and maintain long-term relationships with its customers. However, our client was facing difficulties in acquiring an in-depth understanding of customer needs, due to which it was unable to engage with and retain customers. The result was high customer acquisition cost and churn rate. Therefore, the client approached Quantzig to get help in understanding the customers' needs better and optimize its customer engagement process to enhance the customer experience.
After learning about Quantzig from another industry veteran, the client decide to connect with one of our experts and leverage the power of customer loyalty analytics.
The client had an omnichannel strategy and provided cargo tracking, helpdesk service request management, and queries/complaints resolutions by connecting its drivers, customer service representatives, and customers across multiple touchpoints. The client wanted to improve its service levels for helpdesk service requests, by focusing on customer service, quality, and delivery.
An organization's growth is dependent entirely on the satisfaction of its key customers, which in turn is dependent on many economic, political, cultural, and legal factors. It can be challenging to accurately identify and understand these factors without a thorough understanding of the picture painted by numbers. This chemical manufacturer did not clearly understand its customers' needs and what they valued the most. They often overestimated or underestimated the importance of certain attribute-related products and services compared to what their customer wants/needs. Moreover, there was a gap between this chemical manufacturer's offerings and the preferences/needs of its customers, which consequently resulted in customer dissatisfaction. Quantzig provided an end-to-end analytics solution that helped this chemical manufacturer adopt a customer-centric approach in this hyper-competitive business world.
This enabled our specialty-chemical company to rely on advanced analytics to reset prices for hundreds of thousands of product-customer combinations in seven core countries, based on willingness to pay and individual risk. By bringing together capability building, analytics, and change management, the company was able to achieve significantly higher price increases as compared to previous years.
We live in a fast-changing world where the evolution of industries continues to accelerate owing to innumerable factors, the airline industry is no exception. With growing competitive pressures, airline industry players have now started facing the brunt in the form of declining profits and shrinking customer base. Though businesses in this sector have adopted several new strategies to bolster their bottom line, we believe its high-time they adopt a data-driven, strategic approach.
Focusing on improving customer experience through customer experience analytics can not only help airline companies build customer loyalty but will eventually witness a direct impact on profit margins. Also, with advanced technologies paving their way into the business world, businesses must consider leveraging advanced customer experience analytics to deliver personalized services and experiences to their customers.
Our client, an airline service provider faced similar challenges that curtailed their efforts to drive customer experiences and boost profitability. Though the client had deployed an in-house customer data warehouse which served as the foundation of their CRM program, they lacked the required analytics capabilities to sift through the datasets to extract meaningful insights. This is when they turned to Quantzig to leverage its customer experience analytics expertise to power their digital transformation efforts.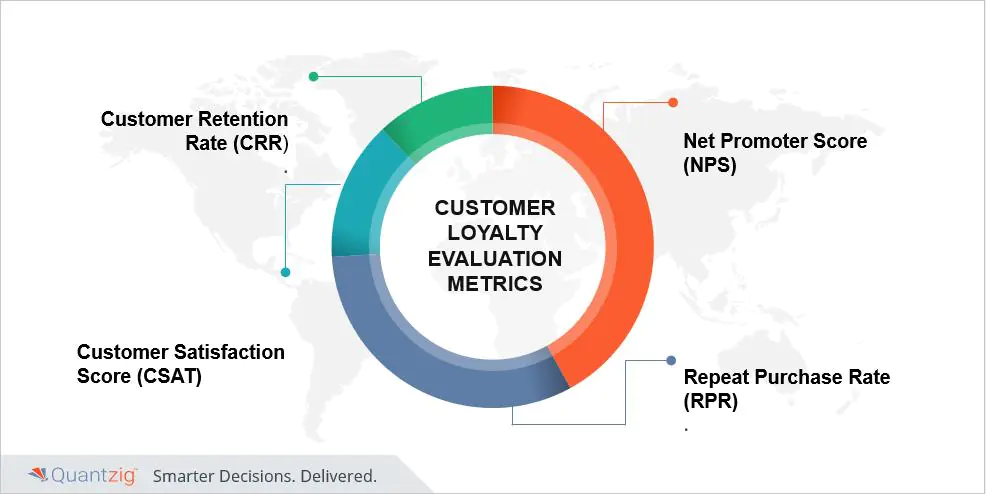 Impact Analysis of Customer Loyalty Analytics Solutions
The end-to-end customer analytics solution developed by Quantzig helped the client maximize its customer base's value. The insights thus gleaned enabled our client to create targeted solutions for its customers and offer the right solutions in a consistent, professional manner. Below is a synopsis of how our intervention helped the client:
We integrated all the customer and enterprise data into a single platform and utilized customer management analytics for efficient visibility into the customer journey from the first touch point, to all the direct and indirect interactions. We also analyzed the service requests to provide insights on betterment of first call resolution (FCR) process.
Quantzig's customer analytics team helped this chemical manufacturer better understand its customers' needs by grouping their customers into different clusters through the role of big data in chemical industry. This clustering was done by analyzing the patterns in the data. Quantzig used raw data to form clusters based on common factors among various data points. Meanwhile, Quantzig also checked on intra-segment homogeneity and inter-segment heterogeneity. With this approach, Quantzig was able to label their buyers' preferences as mentioned below:
The customer analytics solutions provided by Quantzig helped this specialty chemical manufacturer to understand the essential product and service attributes that were needed and valued most by their customers/buyers. This reduced the gap between what the chemical manufacturer offered and what was needed most by its customers and helped the company provide customized services to their customers, which, in turn, resulted in increased customer satisfaction.
Quantzig's customer experience analytics experts adopted a comprehensive approach to helping the client resolve challenges surrounding customer experience management. The three-pronged approach revolved around conducting a process maturity assessment, building a new analytics platform, and scaling up delivery of new analytics capabilities across the CRM system. By helping them connect the customer data warehouse to personalized solutions, we also helped them interact with their customers at every digital touchpoint. Also, turning data into insights helped them optimize customer data and take customer support to the next level with advanced customer experience analytics.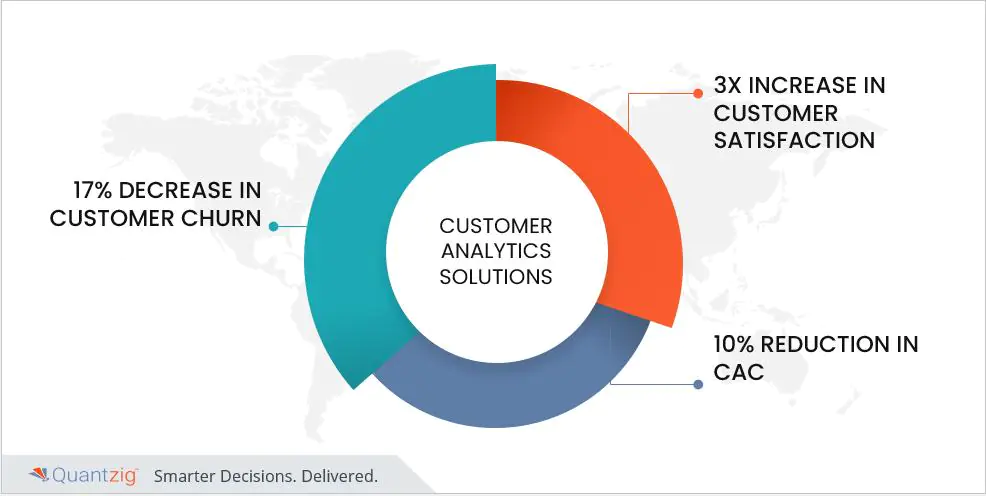 Broad Perspective on Customer Experience Data Analytics
CX has become the holy grail for success in the banking industry. If one can cater to all the customers' demands, one is likely to win lifelong membership. Banking services need to cater to the demand for personalized services that customers can trust and depend on for financial well-being. In addition, customers seek round-the-clock easy access along with real-time assistance. Financial institutions need to be able to build trust and nurture a long-term healthy relationship with their customers.  Big data analytics is essential in enhancing CX, which will lay the path for future business decisions. The high expectations and variations in customer needs mandate the reliance on analytics to gain valuable insights.
The diverse customer base in the chemical industry helps to insulate this industry from volatility in consumer demand. However, what is required is for companies to augment traditional methods of forecasting, market evaluation, and demand with the use of big data in chemical industry. The information captured through data analytics can be used to optimize plant operations and efficiently cater to the needs of the customers providing what they need and when they may need it, without delay and wasteful inventory. The chemical industry is an essential supplier to plenty of other industries, and hence, the way this industry can capture growth opportunities will set the pace for its clients to grow.
Key Takeaways
Decreased customer churn by 17%
Reduced customer acquisition cost (CAC) by 10%
Increased customer satisfaction by 3X
Increased number of repeat customers
An improved customer tracking system that manages loyalty programs and integrates them with internal systems