The health and fitness industry in the US is booming for all the good reasons- changing lifestyles, healthy food habits, rise in use of smart wearables and fitness trackers, and a well-informed, growing customer base. Due to many such factors promoting healthy lifestyles, those operating in the fitness industry have started witnessing an incremental growth in revenue along with an expanding customer base. To those in the business, this means a rise in unstructured data sets that hold valuable insights that could potentially transform business functions.
For many such reasons, advanced fitness analytics solutions that help analyze and effectively manage huge volumes of customer data sets have become an indispensable part of every business strategy. In this context, fitness data analytics solutions that leverage data obtained from smart wearables, social media platforms, fitness equipment, research reports, and customer feedback forms play a crucial role in improving business processes. However, what truly brings about a difference in business strategy and growth, lies in how businesses utilize these data sets to improve the overall experience of their customers.
Learn how deploying machine learning algorithms can help you drive growth in the fitness industry. Request for a free proposal for comprehensive insights into our capabilities.
Fitness Industry Trends to Watch Out for in 2020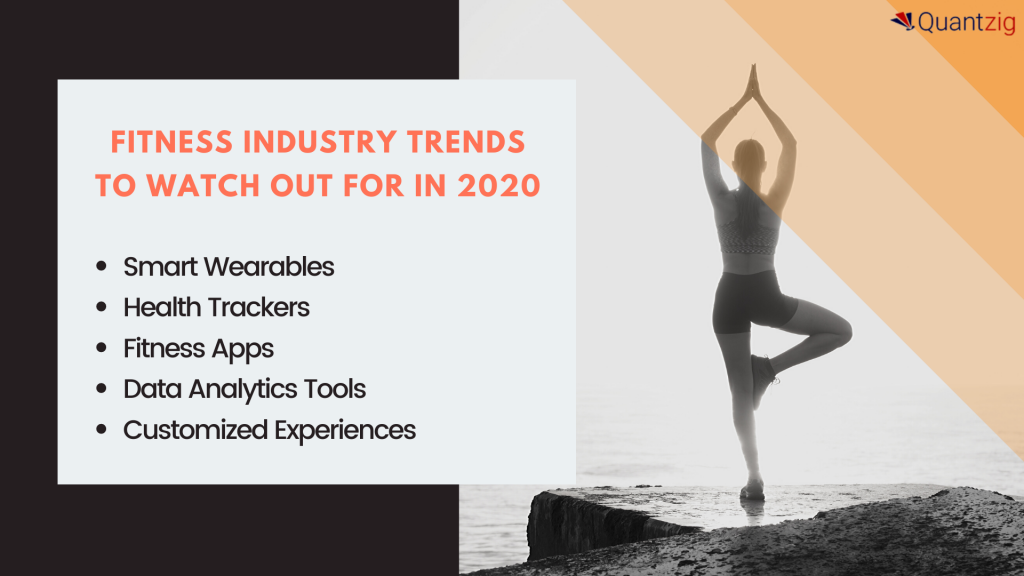 Here's why fitness analytics has played a crucial role in the growth of the fitness industry:
Today irrespective of the vertical you operate, leveraging customer analytics is crucial to grow your business and succeed in the long run. Using advanced data and analytics solutions, businesses in the fitness industry can analyze customer behavior and make data-driven decisions to drive business value.
Deliver Unique Experiences
Though your customers are unaware of the role they play in improving your business, the data they leave behind plays a valuable role in improvising your services. This wealth of information can be analyzed to offer customized services to enhance the customer journey.
Curate Personalized Marketing Messages
The good news about leveraging data and analytics in the fitness industry is that it helps you gain a clear picture of your customers by offering valuable insights that truly matter from a business perspective. Using these insights, businesses operating in the fitness industry can devise customized marketing messages and strategies to cater to the needs of different customer groups.
Integrate Data from Different Touchpoints
To remain competitive in the rapidly growing fitness industry businesses must invest in an integrated fitness data analytics infrastructure that collates and analyzes data from generated from various sources. Analyzing and integrating customer data from different touchpoints can help you gain a holistic understanding of their needs by turning data into business acumen.
Unclear about how analytics can help you tackle the challenges facing your industry? Speak with our analytics experts to learn how.